How the News Can Change Our World

Thursday, 21 February 2019 from 13:00 to 14:00 (GMT)
Event Details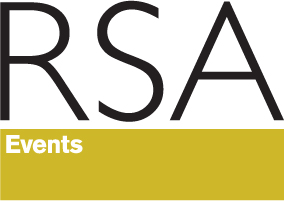 How the News Can Change Our World
Thursday 21st February 2019
1.00pm - 2.00pm
8 John Adam Street, London, WC2N 6EZ
Every day the news cycle seems to bring more doom, disaster, and cause for despair.
Evidence shows that an overload of negative news stories affects our mental health and drives disengagement, with huge numbers of people deliberately avoiding the news. In a political climate defined by the rise of populism and "fake news", we need to be able to trust our media to give us the full picture and empower us to act on the biggest issues of our time. But isn't it true that outrage sells? Does staying up to date with what's happening in the world have to cost us our sanity, or is there another way?
An expert panel gathers to discuss the impact of our current news environment on our politics and our mindsets, arguing for more balanced media coverage that examines solutions as well as problems. They share their insights into the 'constructive journalism' movement, and discuss how more solutions-focused news can shape the route towards more honest politics, better public dialogue, and a more hopeful world. 

  #RSAjournalism

When & Where

DSA
The RSA
8 John Adam St
WC2N 6EZ London
United Kingdom


Thursday, 21 February 2019 from 13:00 to 14:00 (GMT)
Add to my calendar
Organiser
For more than 200 years, the RSA has provided platforms for leading public thinkers. That tradition lives on in our free events programme.

Browse our distinguished and diverse roll call of past speakers. Missed an event that you were interested in? Don't worry you can listen to the podcast or watch the video.
What can I expect when I attend your events?

Our events typically last between one hour and one hour fifteen minutes, the speaker or speakers will present for the first half of the event before we open the debate up to you in the audience. You are welcome to ask a question or make a comment but please try to be concise and to the point so other members of the audience can get involved in the discussion too.

All of our events are audio and video recorded and are made available on our website to watch and listen to again. Please be aware that by attending our events you may be visible in the audience in photos or in the video of the event, and if you ask any questions these are likely to feature in our podcasts. We may also contact you in the lead-up to or after, but only for the event in question.
Your Privacy
The information you provide when registering for an event will be retained by the RSA and will be used to record attendance at the event. To understand more about how the RSA uses your data, please see our Privacy Policy.