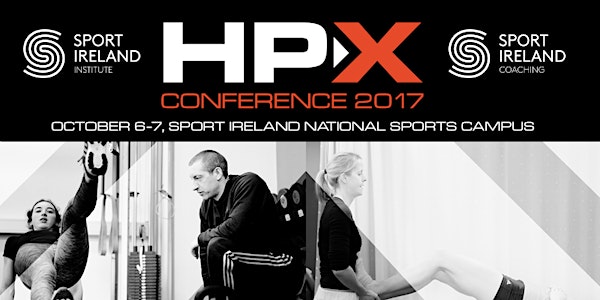 HPX 2017 Knowledge Exchange Conference
Location
Sport Ireland National Indoor Arena
Sport Ireland National Sports Campus
D15Y52H Blanchardstown
Ireland
Refund policy
Refunds up to 30 days before event
Description
In 2013, the Institute of Sport (now the Sport Ireland Institute) identified the need to create and stage compelling knowledge exchange events in order to create a debate on current concepts of world class practice while building relationships in order to enhance multi-disciplinary teamwork in the field.
Since 2013, two major conferences have been completed which have addressed key themes central to the role of coaches, science & medical professionals and performance leaders. In 2014, the HPX Conference addressed the role of Culture and Philosophy in driving excellence from a professional practice perspective. Meanwhile in 2015, the HPX Conference addressed a fundamental yet highly significant question ("What is World Class?") concerning the standards required to achieve world-class outcomes on the global stage. These conferences have provided much needed opportunities for coaches, leaders and science professionals to connect in one space and stimulate best practice teamwork.
2017 marks a new level of ambition for the HPX Knowledge Exchange Conference, with the initiative being undertaken as a collaborative project between the Sport Ireland Institute and Sport Ireland Coaching. We have confirmed over 40 speakers from 9 countries to share their key lessons learned across a range of key human performance domains.
Objectives
Showcase some of key lessons identified by top athletes, coaches, science professionals and performance leaders during the Rio 2016 cycle;

Explore the role of talent development in shaping the future of high performance sport.