Hunt for Europe 2.0 Webinar organised by the Partnership.
About this event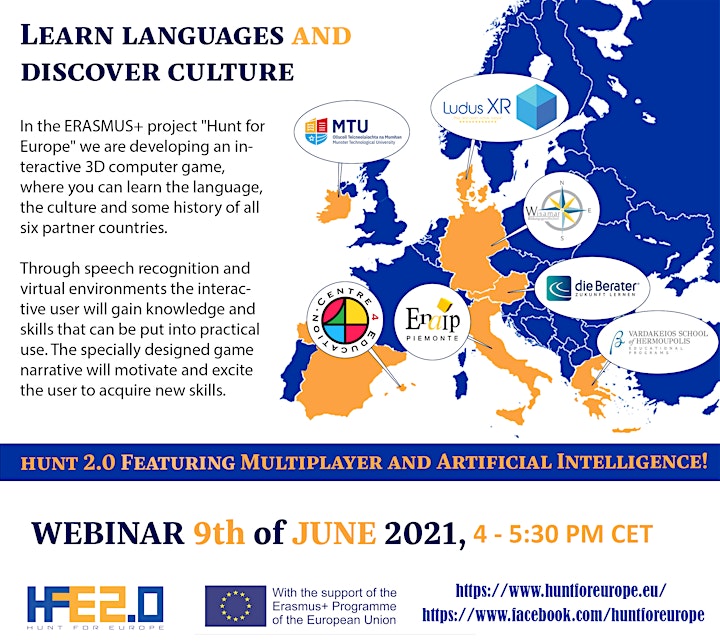 In the ERASMUS+ project "Hunt for Europe" we are developing an interactive 3D computer game, where you can learn the language, the culture and some history of all six partner countries.
Through speech recognition and virtual environments the interactive user will gain knowledge and skills that can be put into practical use. The specially designed game narrative will motivate and excite the user to acquire new skills.
Agenda:
4pm - 4.30pm: Welcome and demo of our game: HUNT 1 and HUNT 2 by Thomas and his team.
4.30pm - 5pm: Partners explain their story-lines.
5pm - 5.30pm: Question and Answer session / losing of webinar.
All times are CET.
For more information, please visit:
https://www.huntforeurope.eu/
https://www.facebook.com/huntforeurope