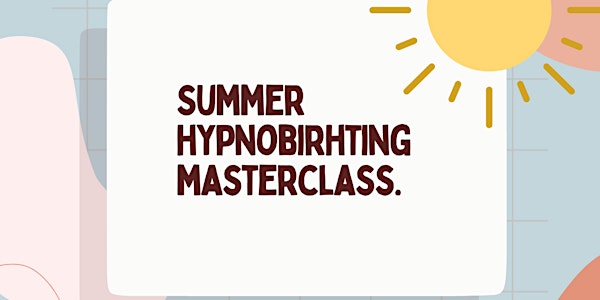 Hypnobirthing Masterclass
Summer Masterclass. A condensed hypnobirthing Masterclass to prepare you for a peaceful birth.
About this event
With so many of you on holidays or have holiday plans, it can be hard to commit to a 4 week hypnobirthing course. This is why I am launching a 3hr hypnobirthing Masterclass.
This condensed version of the 4 week course where we will talk about the essentials of hypnobirthing.
Even more exciting the Masterclass is reduced from the price of €110 to €80 ! (Excluding booking fees). There are limited spaces available. Grab your space to get birth confident with qualified midwife and a chance to meet other pregnant mommas.