Sales Have Ended
Ticket sales have ended
Thanks for booking this Write by the Sea, Kilmore Quay Literary Festival event. Details for joining this event will be emailed, 2 hours before the event and again, 10 minutes before the event, to the email address you have provided. We look forward to seeing you!
Join internationally acclaimed best-selling author Douglas Kennedy and award-winning Wexford journalist Tom Mooney in this special event.
About this event
In Conversation: On the road less travelled with Douglas Kennedy and Tom Mooney
Join best-selling, risk-taking author Douglas Kennedy for a stimulating conversation with award-winning Wexford Journalist, Tom Mooney. Douglas Kennedy is the definitive man for all seasons: reporter, columnist, reviewer, playwright, actor, theatre producer and novelist. Over the last four decades he has made a deep imprint on the literary world. He is recognised on the international scene as the indisputable master of the psychological novel and has sold 15 million copies of his books worldwide. This Write By The Sea 2021 festival event is bound to be a showstopper.
About Douglas Kennedy
Douglas Kennedy was born in Manhattan in 1955. He spent a lot of his childhood visiting the galleries of New York and developing a taste for books, art and music – his escape from the realities of a discordant home life.
He attended the Collegiate School in New York and Bowdoin College in Maine before moving to Dublin in 1974 to study at Trinity College. On his return to New York in 1976 he worked as a stage manager at a variety of off-off-Broadway theatres. In March 1977, while "in between jobs", he visited friends in Dublin. This was to be a turning point in his life.
Douglas helped co-found a theatre company - Stage One – in Dublin. Eighteen months later he joined the National Theatre of Ireland (the Abbey Theatre) as administrator of its experimental theatre, The Peacock. During his five years at The Peacock, he started to write at night. His plays were broadcast by BBC Radio 4, RTÉ and ABC in Australia. In 1983, Douglas resigned his position at The Peacock to write full-time. To pay the rent, he freelanced as a journalist, and wrote a column for the Irish Times between 1984 and 1986.
In March 1988, Douglas moved to London. He began to write for The Listener, New Statesman, and The Sunday Times. Between 1988 and 1992, he had three travel books published: Beyond the Pyramids (1988); In God's Country (1989) and Chasing Mammon (1992). All three books were critically acclaimed but he continued his work as a freelance contributing to The Times, The Independent, Sunday Telegraph, Arena, and GQ.
In 1994, his first novel, The Dead Heart, was published by Little Brown and turned into a film, "Welcome to Woop Woop". The Big Picture, Douglas's second novel, was an international success. It won the 1997 WH Smith Thumping Good Read Award and was named as one of the Books of the Year in 1998 by the prestigious French literary magazine, "Lire". To date, it has sold over three million copies worldwide.  Kennedy's fourth novel, The Pursuit of Happiness (2001) marked a radical departure from his previous psychological thrillers and one that has been his hallmark ever since. A great tragic love story, narrated by two women, it was set amidst the post-war optimism of New York in the 1940s and the subsequent nightmare of the McCarthy witch hunts.
Kennedy's subsequent acclaimed novels include: A Special Relationship (2004), State of the Union (2006), The Woman in the Fifth (2007), Temptation (2008), Leaving the World (2009), The Moment (2011), Five Days (2014), and The Heat of Betrayal (2016) and Isabelle in the Afternoon (2020).
He has sold over fifteen million copies worldwide.  
He has also published a book of philosophy, All the Big Questions... With No Answers, and his first children's book, Aurore's Amazing Adventures (a collaboration with the acclaimed French illustrator Joann Sfar) was published in France in Spring 2019 with the rest of the world to follow. His original screenplay, Sous Le Vernis, began filming in France and Switzerland in early 2019.
Douglas Kennedy's latest novel, Afraid of the Light, was published in July 2021.
About Tom Mooney
Tom Mooney is a journalist, and for twenty years was editor of The Wexford Echo Group of Newspapers in Ireland, for which he was also chief reviewer of new jazz recordings and novels. He has reviewed books for The Sunday Times and The Irish Examiner. He is the author of All The Bishops' Men (published by The Collins Press in 2012) and  With This or Upon This (2007) and Dust Motes Dancing in the Sunbeams (2014), and he also contributed to the anthology, Red Lamp, Black Piano (2013) Studies and An Irish Quarterly Review.
He has conducted public interviews with writers Colm Tóibin, Billy Roche, Peter Murphy and Marita Conlon McKenna on behalf of Wexford Arts Centre and Wexford County Library Service and with Vincent Hogan for Write By The Sea 2019. He has written many monographs for visual artists of note, including Caroline Ward, Liam O'Rourke and Paddy Lennon.
Tom is a past winner of Amnesty International and The Law Society of Ireland awards for investigative journalism. He received a Mary Raftery Journalism Bursary in 2013 and his subsequent series of articles about Direct Provision in Ireland were published. He was also the guest contributor to the official Wexford Festival Opera programmes for 2013, 2014 and 2017. A recipient of a second Mary Raftery Journalism Bursary in 2016, he was a speaker at the Kennedy Summer School that year. For an investigation into the role of the coroner's court, Tom won the 2017 Justice Media Award for the regional press in Ireland.
Tom is coordinator of Poetry Town for Poetry Ireland in 2021. He will also programme Jazz at Johnstown in September 2021, and the Wexford Arts Festival and Wex-Art 21 in October. He is also editing an anthology of Wexford writing, Caesura, due for publication in November, and will curate an exhibition of opera-themed photography at Wexford Library in September and at the National Opera House in October.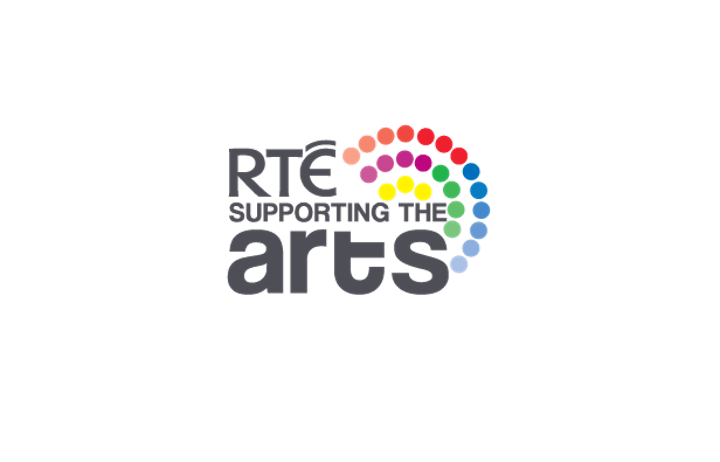 Important notice:
Due to the continuing Covid-19 situation, our 2021 festival events are being delivered online. All workshops and masterclasses are live, interactive Zoom events which may be recorded by the organiser and, if so, we will advise you at the beginning of the event so that you can disable your camera if you wish to do so. Recording by participants of any Write By The Sea events is strictly prohibited. By registering for this event you are agreeing to these conditions.