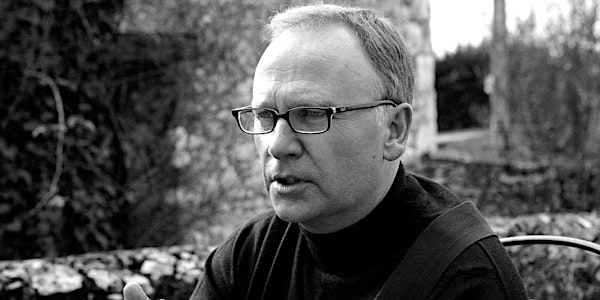 In Conversation with Phil Harding
Location
Sound Training College
Meeting House Square
Dublin 2
Ireland
Legendary pop music producer Phil Harding comes to the STC, Dublin, for a public event to discuss culture, business, & process of hit music
About this event
In his first ever Irish 'In Conversation', Phil will be joined by music industry lecturer and practitioner John McFadden. The event, which will appeal to music fans and music producers alike, will explore key aspects of the music industry, from song-writing teams, to production techniques, and producer deals. Phil's experience has seen him work with huge artists such as The Clash, Pet Shop Boys, Depeche Mode, Erasure, Dead or Alive, Rick Astley, Kylie Minogue, Bananarama, Eighth Wonder, Mel & Kim, Holly Johnson, Belinda Carlisle, Killing Joke, Toyah, Curiosity, Samantha Fox, 911, Deuce, Matt Bianco, East 17, and Ireland's Boyzone.
In the 80's, Phil was chief mix engineer for Stock, Aitken, Waterman (PWL Studios), and he ran P & E Music Studios with Ian Curnow, where they produced East 17's Stay Another Day, which scored the most coveted Christmas No.1 spot and is now a staple of the festive period. Of course, Phil has also worked on a series of Christmas hits from his PWL/SAW days.
Phil is also an accomplished academic and author, completing his PhD doctorate in Music Production in Leeds Beckett University in April 2017. His new book, Pop Music Production was published by Routledge in July 2019. Other credits include PWL from the Factory Floor which was released in 2010 by Cherry Red Books.
Speaking ahead of the event, Phil said "I'm delighted to be visiting The Sound Training College in Dublin to launch my new book - Pop Music Production - and to talk about my career, including time spent with Louis Walsh and a number of his acts in the 1990s, including Boyzone."
Speaking on behalf of the college, Cathal Ely added "Sound Training College look forward to welcoming acclaimed producer, Phil Harding, to the college in March 2020. Another great addition to our guest lecture series line-up, it's sure to be an informed and beneficial lecture for our students".
The public event will start at 7.00pm on Friday 6th of March 2020 and will conclude with a question and answer session from the audience.