Description
Close to 98% of all innovation attempts end in failure. Knowing and understanding your organisation's innovation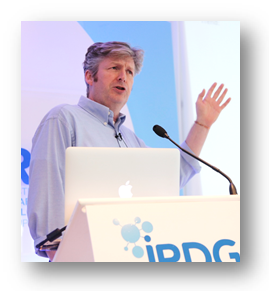 capability is a key component to success. Repeatable innovation success, the best organisations have discovered, demands a structured journey of capability development. A journey, furthermore, that necessarily occurs in a number of distinct, unavoidable stages.
What stage are you at? Are you Seeding – Championing – Managing – Strategising – Venturing? You'll find out and learn how to undertake a structured journey of capability development in this one-day workshop with Darrell Mann.
Innovation capabilities of most organisations are ill-matched to the prevailing market needs. Significantly increase innovation success rate and resource utilisation effectiveness by learning about the INNOVATION CAPABILITY MATURITY MODEL: Building Organisational Innovation Processes.
Highly practical model to help businesses introduce and utilise the appropriate innovation tools, methods and strategies at the right time and in the right context.
Where on the ICMM spectrum below is your business?

Learn where you are now, where you need to get to, and most importantly, how?
Practical, hands-on workshop. Darrell will also be joined by Benjamin Forde of Network Rail (UK) for a case study on their ICMM journey, and Damian Costello of Decode Innovation.
Further information and context on ICMM is available on this link.
Organiser of Innovation Capability Maturity Model (ICMM)
Enhance & Accelerate your Business R&D.
IRDG is Ireland's leading, non-profit, business-led Innovation Network of member companies and colleges, working together to drive excellence in Innovation within Ireland's industry to create growth, jobs and prosperity.
Founded in 1992, IRDG has grown from 70 to over 300 member organisations in recent years.  Approximately 40% of member companies are foreign-owned with 60% being indigenous. Our income comes from our members and we do not receive State funding.  IRDG is unique in Ireland as the only cross-sectoral business network which is totally dedicated to all matters relating to Research, Development & Innovation.