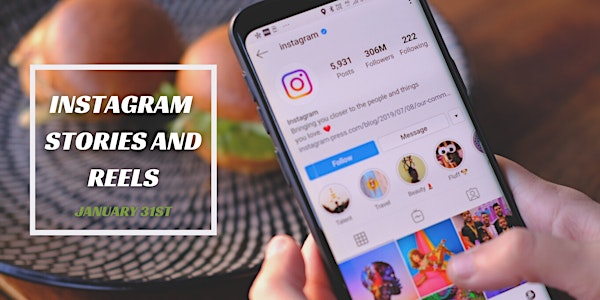 Instagram: Stories and Reels focussing on Food and Drink Businesses
How to use Instagram Stories and Reels to grow brand awareness and drive sales. Instagram Stories are a way to connect with your followers
About this event
INSTAGRAM STORIES & REELS
OBJECTIVE:
In this training course, we will look at how to use Instagram Stories and Reels to grow brand awareness and drive sales. Instagram Stories are a way to connect with your followers at a deeper level. Reels are short engaging videos that have the highest levels of organic reach on Instagram.
COURSE OUTLINE
We will cover:
1:. What is the difference between Instagram reels and stories?
2. What are Instagram Stories and why we should use them
3. Idea for Instagram Story creation - with examples!
4. How to research educational Story posts
5. How to Create Instagram Stories
6. What are Instagram Reels and why we should use them
7. Best Practice for Reels
8. How to Create Reels