Description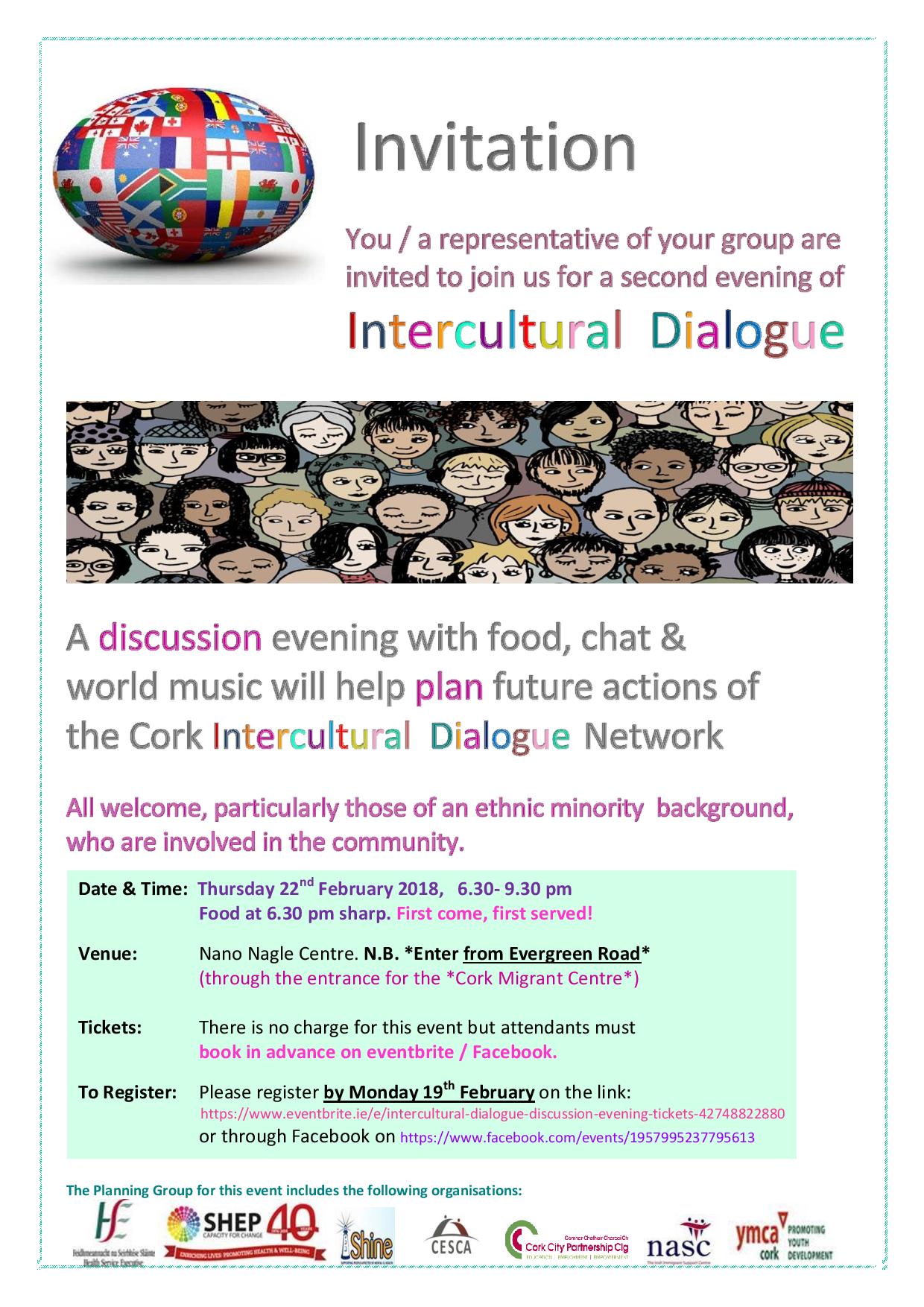 Following on from our successful intercultural dialogue evening on 1st June 2017 in Nasc, we are hosting a second Cork Intercultural Dialogue discussion evening.
The aim is to hear from you on how we can develop our new network, as it provides a space for those interested in intercultural work to come together, to get to know each other, to learn ourselves about different cultures, and plan a Cork World Music Day to coincide with the Day of the African child.
There will be Afro-Caribbean cuisine, Burundian drumming and rich discussion!