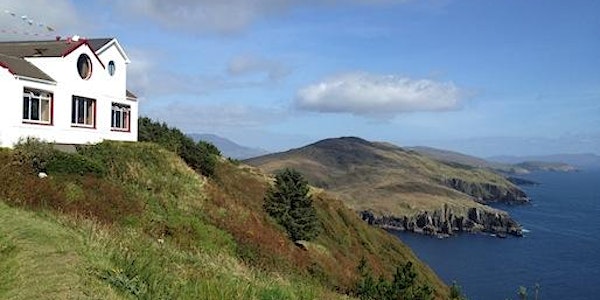 International NVC Women´s Retreat
When and where
Location
Dzoghan Beara Garranes Allihies, Beara Penninsula Ireland
Description
Empowering Others and Ourselves: The first ever International NVC Women's Retreat
SeminarGourmets, with Work Collaboratively and the East Coast NVC Women's Retreat, are delighted to present the first International NVC Women's Retreat
We are the leaders---in creating change!
How are you living in alignment with your own vision and values? Are you creating change at work, home and in your community in the way you'd most like?
Come deepen your self-connection and capacity for authentic engagement with others via three days of living and learning Compassionate, Nonviolent Communication with a team of highly supportive and experienced trainers: Dian Killian, PhD, a CNVC Certified Trainer, certified life coach, and author of two well loved NVC books, Connecting across Differences (in English and German) and Urban Empathy, and Iris Bawidamann, co-founder of SeminarGourmets, diversity trainer, and with 12 years of experience in supporting people living their passion and understanding themselves and others more deeply. Shona Cameron, a CNVC Certified trainer and assessor for CNVC certification, will also be part of the team, and Uma Lo, assisting. Choose from different tracks on various applications of NVC, ideal for those both new to NVC and wanting to deepen their practice.
Why an NVC Women's Retreat? The learning, healing, connection and community that develops in this community of women is unique. We have seen it repeatedly the last 7 years as we've gathered in upstate NY. Being part of an empathic community of women has supported us in exploring our lives and stepping into our power in new ways. We now look forward now to extending this experience and enlarging the circle of community to an international group of women in a stunning location in the west of Ireland, unparalleled in the world for majestic beauty. Come for the retreat and stay to celebrate St Patricks' Day in Ireland in Dublin, Cork or Galway the following week.
The NVC International Women's Retreat is open to all who identify as female and wish to learn/live/practice NVC in a mutually supportive community of women.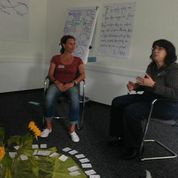 What is NVC? Compassionate/Collaborative Communication (also known as Nonviolent Communication/NVC), offers life- changing skills to help you better connect with yourself and others. These skills have broad application--in everyday and challenging situations, at work and at home that support your being heard and hearing others and resolving differences in a way that's free of judgment, demand, guilt or blame. Learn everyday tools that fosters greater joy, gratitude and connection, with yourself and others!
What happens at the Retreat? An NVC Women's Retreat offers a unique opportunity for women to learn and deepen their NVC skills and to explore and expand what is available and possible from connecting more deeply with others and themselves in a deeply caring and supportive environment. The retreat offers time for rest and reflection as well as learning and development. Women tell us year after year that this retreat is deeply enriching, healing, and energizing---supporting significant changes in their lives. Women find it easier to talk about their lives in a frank, open and supportive way at a women-only retreat.

Tickets and Finances
We are encouraging women to regsiter for the retreat now! If you are coming from the US, the dollar is also espcially strong! By planning to attend now, you also can benefit from getting an early air ticket to Ireland, and receive updates from us about sales that Aer Lingus offers.
What if you register now and later decide you can't attend? Your payment is non-refundable and you can transfer it to another woman who wants to attend. If for any reason the retreat does not happen, you get your full deposit back.
Once you register, you can choose your housing options later (though, again, some options are limited).
Seminar Fee
Depending on the timing of your booking, the seminar fee varies between 416€ until January 31 and 528€ later. For more details, please click on the registration link below. Please note that these fees include VAT (tax) which we are required to charge in Europe (and is 19% of the fee).
Room and board
Included in the price for board and lodging is your room, and three delicions and healthy vegetarian meals---breakfast, lunch and dinner per day at the venue. You can book a single, double or twin rooms or share a cottage, or stay in the youth hostel on site. Depending on the kind of room you choose the price for board and lodging vairies between 198-348€. Please check out the registration link for more details.
Accessibility:
The venue is fully accessible. The area around the house is accessible by car.
Travel to Dzoghen Beara
Dzoghen Beara is perched on the edge of the Atlantic, in a remote and stunningly beautiful part of Ireland. It's worth the trip! The closest internatinoal airports are about 2 hours away (Cork and Kerry) or Shannon Airport (3.5 hours); you can also fly into Dublin (about 4 hours away) and carpool with other women or take an Air Coach to Cork airport. We will be coordinating ride shares and/or shuttles, from Cork and/or Shannon.
Click here for travel information to and from the airport.
By Sea
http://www.dzogchenbeara.org/travel/