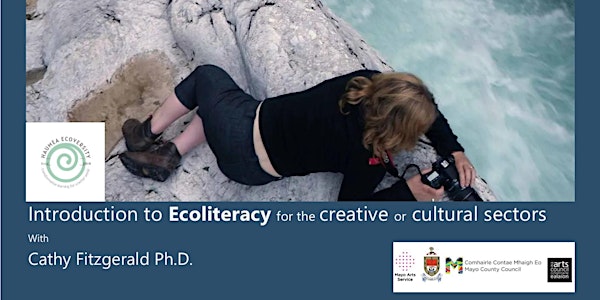 Introduction to Ecoliteracy for the creative or cultural sectors.
Join us for a lunch time talk with Cathy Fitzgerald with special guests Jazz musician Carole Nelson and poet Grace Wells.
About this event
Dr Cathy Fitzgerald, a former science researcher, ecological artist-researcher and independent online educator at Haumea Ecoversity (Haumea.ie), will be in conversation with innovative jazz musician/composer Carole Nelson and poetry-film essayist Grace Wells. Cathy will share an online presentation and rich overview about why ecoliteracy (ecological - ecosocial - literacy) has profound implications for anyone working in the creative sector.
Specifically, they will explain and invite discussion about the crucial role of eco-literacy to sustain and add meaning to creative practice in these beyond urgent times. Participants will gain an understanding how ecoliteracy can empower diverse creative practices, so creative practitioners' work, in turn, can inspire audiences and communities embrace new ideas and new ways of living well for personal, collective and planetary wellbeing.
This talk will benefit mid-career creatives in all fields, art educators, curators, arts office staff and cultural policy developers from or based in County Mayo.
Artist, educator and researcher, Dr Cathy Fitzgerald is an Irish-based New Zealander living in rural South Carlow these past 20 years. Since the late 1990s, Cathy has been inspired by the developing art and ecology field. In recent years, through her ongoing creative forest restoration practice (Hollywoodforest.com), she reviewed ecological art practice research for her PhD. Having a prior background in science gave Cathy an advantage to understand the challenges and potential of bringing art and ecology together in these increasingly urgent times.
Through a 2020 Arts Council Professional Development Award , Cathy gained international accreditation as an Education for Sustainable Development (ESD) - Earth Charter educator. As such, Cathy highlights the UNESCO-endorsed Earth Charter (2000) as an accessible integrated ecosocial ethics framework for system change to empower the creative sector with new new expansive values and vision.
Strategically funded by Mayo County Council in partnership with the Arts Council Ireland.