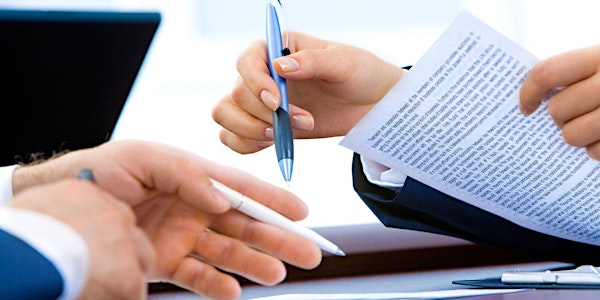 Introduction to Lifestyle Financial Planning (residents of Ireland only)
This event is for anyone who wants to plan to achieve their financial & life objectives (open to residents of the Republic of Ireland only)
About this event
Are you unhappy with progress towards your financial goals?
Do you have a good income but little to show for it?
Have you been procrastinating regarding Retirement Planning, funding for children's third level education or accumulating funds for a specific purpose?
Maybe you've been doing all these things in piecemeal fashion but have no overall cohesive plan?
Maybe, like many people, you feel that you aren't well served by the traditional financial advice model?
You may have been sold a product which you later discovered wasn't suitable for you and lost money when you cancelled the product?
You may be unsure about the products you currently hold?
You may be tired of being targeted incessantly by the sellers of financial products?
You may have a good income but still be dissatisfied with your financial profile?
When Financial Planning features in the media or on television it often appears that it is about budgeting or giving up the things you enjoy to accumulate more; this isn't the case in fact this is very misleading. When you train to be a Certified Financial Planner™ you are required to demonstrate your skills on a weekly basis by solving case studies. In order to force you to use real Financial Planning techniques to complete the case studies you are actually prohibited from using budgeting. Financial Planners are no more skilled in budgeting than anyone else.
In this webinar I will demonstrate the three primary benefits you get from using Financial Planning to manage your finances and accumulate wealth.
In order to benefit from this webinar you are likely to have the following profile;
You are probably in your 30's or older
You own your own home or are planning to purchase a home soon and you may have a family
You have surplus income (although you may well feel that it is not being used optimally)
You may have financial products (pensions, life assurance, investments etc) but they were sold to you by someone who had a target to achieve
You are interested in developing a cohesive plan to achieve your financial and life objectives
We will only take you on as a Financial Planning client if we determine that we can add more value than the fee we charge you. In order to do this we pre-qualify Financial Planning clients. If you book a session we will send you a link to our financial factfind to determine if you could benefit from engaging in the Financial Planning process.
Presenter
Eoghan Gavigan BSc CFP® SIA QFA is the proprietor of Highfield Financial Planning. He has over 25 years' experience in banking and finance across Treasury, Lending and Wealth Management. Eoghan started his career in Bank of Ireland Treasury and International. He moved to Bank of Ireland Business Banking in 1999 where he held a number of lending and credit positions before moving to the Property Division of Bank of Scotland (Ireland). Previous to establishing his own firm, Eoghan held senior banking roles in the Portfolio Management and subsequently Corporate Special Asset Management Divisions of ACC Bank / Rabobank. The holder of a Degree in Credit Management from DIT, Eoghan is also a QFA and a holder of the Graduate Diploma in Financial Planning from University College Dublin. He is a member of the Institute of Banking as well as the Financial Planning Standards Board Ireland and is a Specialist Investment Adviser and a Certified Financial Planner™.
Concerned about choosing a Financial Adviser online? We provide a number of suggestions about how you could get comfort that we are the right adviser for you at https://highfieldfinancialplanning.ie/comfort/.