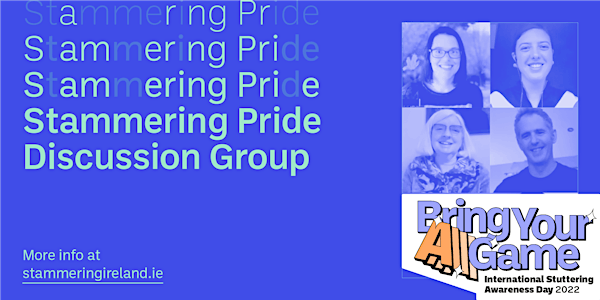 ISAD Bród Stadaireachta/Stammering Pride Discussion Group
Join our Stammering Pride Discussion as part of ISAD 2022 ISA Stammering Pride one year on - where are we now and where do we go next?
About this event
Following on from last year's collaborative article and NSAD 2021 webinar on stammering pride, the ISA Stammering Pride/ Bród Stadaireachta Discussion Group was kicked off to continue conversations about stammering pride and how the social model can be applied to stammering, within the context of life in Ireland.
Hear from members of the Group - people who stammer, allies, speech and language therapists, etc. - as we reflect on the first year of this new initiative.
Join us to discuss next steps for the Discussion Group and the stammering pride movement, including topics such as questioning outdated and unhelpful narratives about stammering, the representation of stammering in mainstream media, and connecting with other parts of the stammering community and other communities to create social change.