Description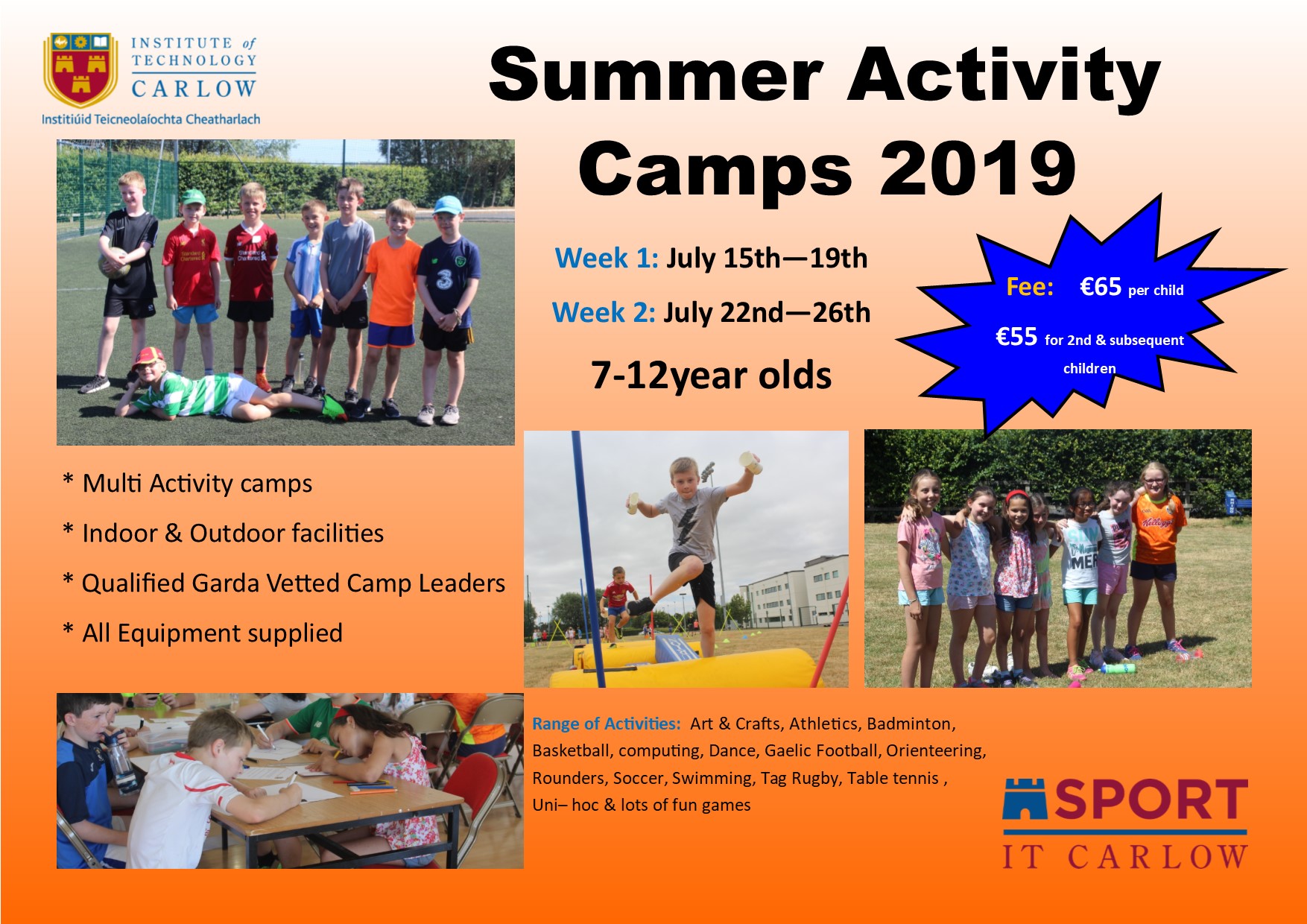 The Institute is committed to protecting the rights and privacy of individuals with respect to the processing of their personal data. A copy of the Institute's Privacy notice is available on the Institute's website (https://www.itcarlow.ie/resources/data-protection.htm ). This website also contains further information relating to your rights regarding subject access requests, records retention and data protection in general. Any further queries in relation to the GDPR can be addressed to the Institute's Data Protection Oversight Group (e-mail: gdpr@itcarlow.ie)
I understand the personal data on this form will be used by Institute of Technology Carlow for the contractual purpose of registering for Institute of Technology Summer Activity Camps. I understand that the Personal Data will be retained by the Institute of Technology Carlow Sports Office for such period as .
I understand that my Personal Data will also be used for administrative purposes to register a child or children on the Camp, marketing and for statistical purposes.· I understand that if I do not provide my Personal Data I can't register a place on the Camp with Institute of Technology Carlow. I understand that the Institute of Technology Carlow, may use photos as part of coverage in newspapers, for the use of the college website or for publicising the institute. In applying for a place on the Institute of Technology Carlow's Summer Activity Camps you are hereby granting permission for the institute to use such images in adherence with the Institute's privacy notice guidelines which is available on the Institute's website (https://www.itcarlow.ie/resources/data-protection.htm).
FAQs
What do I need to take with me to the camp?
Casual Sportswear and Rain Jacket
Runners and/or Football Boots
Packed Lunch and Drink
Swimming Gear (Friday Only)
Sunscrean (if sunny)
FAQs
Are there minimum age requirements to enter the camp?
Participants must be aged between 7-12years
FAQs
How can I contact the organiser with any questions?
Your answer goes here
FAQs
Is my registration fee or ticket transferrable?
Your answer goes here