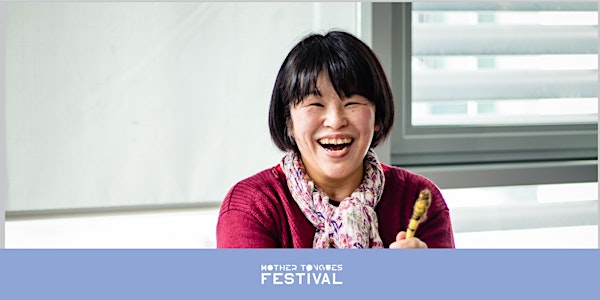 Japanese puppet show
For children 0-10 and their grown-ups
Refund Policy
Contact the organiser to request a refund.
About this event
There are many old local folk tales in Japan, similar to the ancient Irish myths we hear to date. The stories that Japanese people passed from generation to generation will be told by Tamao Oka as part of the Japanese Puppet Show. In the tales, seasonal songs and crafts will be incorporated throughout, bringing the characters to life.
日本にもその土地々々にたくさんの昔話があります。お父さんお母さんが小さいときにだれかから日本で聞いたお話、それをここアイルランドで人形劇や紙芝居でこどもたちにおとどけします。お話のなかで季節の歌を、また内容にちなんだかんたんなクラフトも紹介できるかもしれません。
About the facilitator
Tamao Oka is from Japan and lives in Dublin. A qualified Waldorf early years educator runs a Japanese book club for children and performs puppet shows in local libraries. Oka is an avid book lover who loves singing and sharing stories.
This event is part of the Mother Tongues Festival. Check out our rich programme of events: www.mothertonguesfestival.com
With the Festival Pack you will get a ticket for your event and a copy of Language Explorers, the activity book produced by Mother Tongues! The book is the perfect companion to your festival adventures!