Description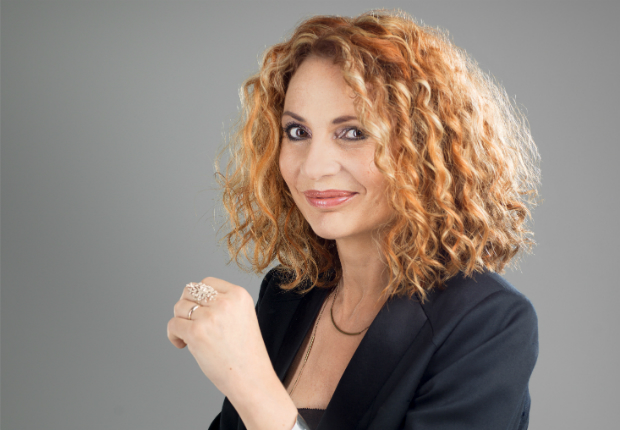 Witness the musical phenomenon that is pianist Joanna MacGregor as she performs an eclectic and engaging programme from spine-tingling renditions of Bach via Piazzolla and Thelonious Monk, showcasing her innovative style and individuality.
Since coming to prominence in the 1980s, Joanna MacGregor has built a formidable reputation as one of the world's most innovative – and tireless – musicians. A renowned concert pianist lauded for her dazzling technique, irrepressible energy and musical intellect, she is also a highly-respected composer, curator, conductor and teacher.
Throughout her career, MacGregor has repeatedly broken the mould, thanks in part to a hugely diverse repertoire stretching from the Baroque canon to improvised jazz and North American avant-garde. A veteran of over thirty solo recordings, she has collaborated with an amazing array of artists, including Django Bates, Moses Molelekwa, Andy Sheppard, Brian Eno and Nitin Sawhney, as well as performing with such eminent conductors as Pierre Boulez, Sir Colin Davis, Sir Simon Rattle and Michael Tilson Thomas.
For this tour Joanna will perform a musical sketch of her life: from the Bach preludes and Gospel songs she played as a child, through to her first jazz love - Thelonious Monk – and her first 'difficult' composer – Charles Ives; from her travels across the Deep South of the United States, and first journeys in Latin America.
Programme
• J.S. Bach and Dmitri Shostakovich: Five Preludes and Fugues
(Bach, Prelude and Fugue in C major BWV 846 – Shostakovich, Prelude and Fugue in C major – Bach, Prelude and Fugue in C minor BWV 847 – Shostakovich, Prelude and Fugue in E flat major – Bach, Prelude and Fugue in E flat minor BWV 853 – Shostakovich, Prelude and Fugue in D flat major)
• Frédéric Chopin: Six Mazurkas
(Op 6 no 1 in F sharp minor; Op 17 no 2 in E minor; Op 59 no 2 in A flat major; Op 30 no 3 in D flat major; Op 17 no 4 in A minor; Op 50 no 3 in C sharp minor)
• A New Commission by Conor Linehan
• Lost Highways and American Journeys
(Charles Ives, The Alcotts – Thelonious Monk, Monk's Point – Traditional, Deep River – Professor Longhair, Big Chief – Traditional, Ain't No Grave Gonna Hold My Body Down)
• Astor Piazzolla: Four Tangos (arr. MacGregor)
(Tanguedia; Buenos Aires Hora Cero; Milonga del Angel; Libertango)
FAQs
What are my transport/parking options getting to the event?
The Pillar Room is located on Parnell Square, at the top of O'Connell Street, Dublin. You can reach it by foot, car, bus or Luas.
The pedestrian entrance to the Pillar Room is through the blue gate which is just past the door of the Gate Theatre. Parking is available in the public car park of the Rotunda Hospital (€6 for evening).