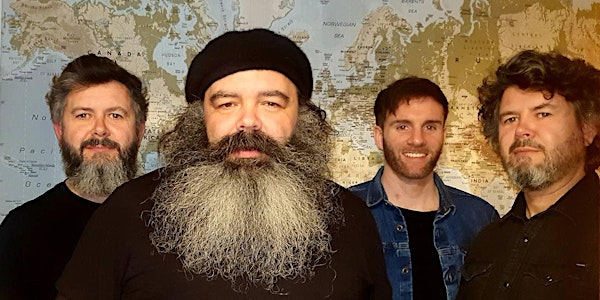 Johnny Gallagher & The Boxtie Band
Johnny Gallagher & The Boxtie Band - Live in Time Square Late Night Venue, Ballina, Saturday 10th of December
When and where
Location
Bar Square, Garden Street, Ballina, Co. Mayo Garden Street Ballina Ireland
Refund Policy
Contact the organiser to request a refund.
About this event
Time Square Late Night Venue, Ballina is delighted to welcome Johnny Gallagher & The Boxtie Band on Saturday 10th of December
Johnny is an explosive live entertainer, widely acknowledged as one of the finest guitar players touring the European circut,.Working his way through Festivals, Clubs & Venues all over the Continent. His live shows with the powerful Boxtie Band is a good over-driven Rock n Roll show, featuring his own original material with stunning personal versions of selected classics.
Though privately quiet and unassuming, Johnny oozes charisma and excitement on stage with that indefinable and much sought after "larger than life" presence. He can change from full on aggressive rock to quieter moments of more tender, introsprective music, and in the course of a set he shows his wizardry on both electric and acoustic guitars. To top it all, Johnny possesses a truly unique and expressive voice which show cases his songs with the dynamics to swoop from a scream to a whisper.
Pauric & James Gallagher are of course the twin brothers of Johnny Gallagher, they have been in the band from day one. Having toured all over Europe for years with Johnny. They are essentially the backbone of the Boxtie Band as they instinctively understand Johnny's music and always know exactly what and where to play in complementing Johnny's lead playing. James plays a solid consistent Bass throb, always powerful and never too busy. Pauric switches between his unorthodox organ style and boogie piano style. And Sean bringing in the punchy and groovy rhythm's which tie's it all together.
Tickets are priced at €10.00 per person plus booking fee