Joint Plenary Conference: Society for Musicology in Ireland & ICTM Ireland
Joint Plenary Conference of the Society for Musicology in Ireland and the Irish Chapter of the International Council for Traditional Music
About this event
The Annual Plenary Conference of the Society for Musicology in Ireland (SMI) and the Irish Chapter of the International Council for Traditional Music (ICTM Ireland) of 2021 will be hosted by the Department of Music, Trinity College Dublin, in association with the Irish Traditional Music Archive.
Opening the conference, the joint SMI-ICTM Plenary Lecture will be given by Professor Harry White (University College Dublin), inaugural president of the Society for Musicology in Ireland, on Thursday 27 May at 6pm.
ICTM-Ireland's inaugural Oirdhearchas Award will be presented to Professor Thérèse Smith (University College Dublin) who will give a plenary keynote lecture on Friday 28 May at 7pm.
The IRC-SMI Harrison Medal will be awarded to Professor Michael Beckerman (New York University), in association with the Irish Research Council. The award ceremony and Prof. Beckerman's IRC Harrison Lecture will take place on Saturday 29 May, at 7pm. You may register for this event here.
Honouring Prof. Beckerman's contribution to our understanding of Czech and Eastern European music, a plenary roundtable session entitled 'Hearing Struggle: musical responses to times of crisis in Czech lands' will be convened at 4.30pm on 28 May.
In addition, over 100 individual papers will be given by an international range of scholars covering many areas of music, including cultural and analytical musicologies, ethnomusicology, performance practice, and sonic arts.
The full conference programme will be made available to registered delegates. The timetable of papers and plenary events can be seen here.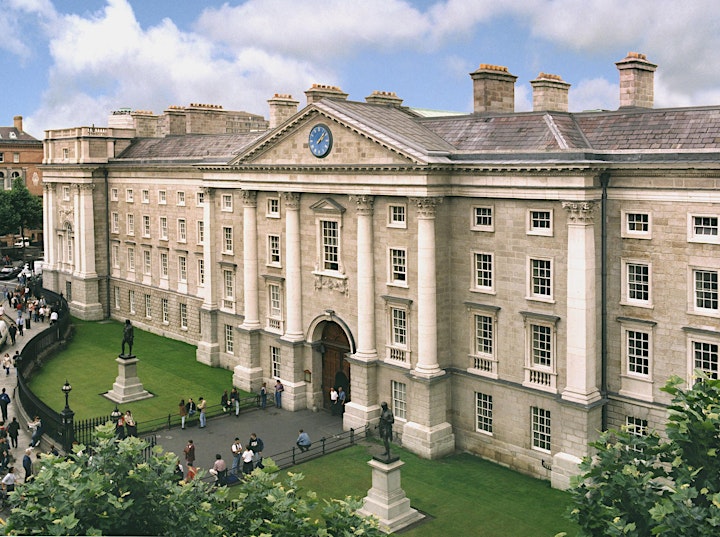 Organiser of Joint Plenary Conference: Society for Musicology in Ireland & ICTM Ireland