Location
Glenview Hotel
Wicklow
Ireland
Description
How To Kick Start Your Health, Career And Life
In The Best Possible Direction in 2015

And Make Your Resolutions Really Happen!
The New Year is always a time of good intentions. Yet most resolutions never make it past the end of January. (Apparently January the 10th is the day when most resolutions die!)
The problem is that for most there is no-one to hold them accountable. And so great intentions never see the light of day. But you could change all that for yourself this year.
By signing up for Kickstart, you will join a pro-active community that will help you generate momentum, and set you up great results - both in your personal and professional life. All under the guidance of people who will actually hold you accountable to achieving your goals.

Introducing the Kick-Start Programme 2015
Kick Start is a unique program run over 8 weeks. It's designed to help you make positive changes in your health, career and life. The format is designed to help up build habits in a way that is manageable for your time.

There are 2 parts to Kick-Start. First, momentum. Second, follow through.
Momentum is run in 3 evening meetings over a month (2 hrs in the evening once a week). Then a month later we have a special evening to track your results - this is follow through.

The program has been created by 2 experts with 1 goal in mind…to help you make real, positive lasting change regardless of your background or age.

Lifestyle and Wellbeing expert Adam Kelly and business and performance expert Shane Cradock set themselves the goal of creating a program that would help you get better results in your career, life and health - the result is Kick Start.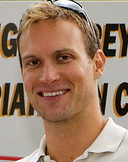 "If you are anything like me, no routine, no fitness, no motivation, tired etc.,
Adam Kelly will sort you out! He doesn't listen to 'I can't'."
- Joanna O'Brien
"Shane Cradock has a rare talent that combines solid business sense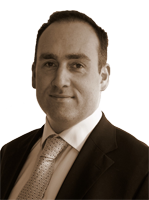 with an intuitive nature that knows how to bring out the best in his clients. He will energise, encourage and focus you...delivering even more that he promises."
- Lorraine O'Neill, Managing Director, LA Creative
Kick Start is focused on three main areas:
1.Your Physical Wellbeing
2.Your Mental Fitness
3.Your Goals in 2015
Program Features:
Four evenig workshops run over 8 weeks

Meet three evenings over the first month, then 1 evening a month later

Online forum for support and information


Interactive learning environment

Powerful accountability system

Expert advice and information that really works

Support and encouragement - long term
The Main Benefits:
Be around like-minded people making real changes happen

Be inspired

Be accountable to somebody

Learn information that aids your career/business, your life and your health.

Be in an environment where you really apply what you're learning

Have fun with people in the same boat as you!
Research and our experience shows the following:
1. It can take several weeks to form a new habit.
2. Being around like-minded people rubs off on your behaviour, actions and ultimately results.
3. People who make real, lasting change always have follow through support.
Questions And Answers
Who Is eligible for Kick Start?
In a nushell, anyone. If you have a desire to make real, lasting change then you will gain huge benefit from this program. Every meeting is approx. 2 hours in the Glenview Hotel, Kilmacanogue. So depending on your circumstances, it is an ideal location for people living in Wicklow or South Dublin.
What's The Format?
Four meetings will take place over eight weeks. We will meet you on 3 Wednesday nights from end of January into February from 6.30pm - 8.30pm (sharp). Then we'll have a follow up meeting one month later to ensure you are following through. Learning will be a combination of information sharing, group discussion, dialogue, thinking and action! There will also be an online forum for sharing information and asking questions.

Please note: There is no physical exercise included in this program and so it will benefit any activity you are doing yourself.

Will It Interfere With Other Programs/Training That I'm Doing?
Certainly. It will enhance anything else you're doing. Whether it be on your physical or mental fitness, or other coaching or training you may be involved in.
What's The Fee?
Early-Bird: Book your place by 7th January, €200
After 9th January, the fee is €240.
What's Different About This?
Lots. The unique element will be the 2 facilitators creating a program that focuses on both your health and your overall goals in 2015. It's open to anyone of any age. Both Adam and Shane have years of experience in helping people achieve great results. Now you get access to information and people that can help you get the results you want.
Who Are The Facilitators?
Adam Kelly

Adam Kelly is a Lifestyle & Wellbeing expert. He runs his company Pura Vida Fitness from his unique fitness studio in Greystones, Co.Wicklow.
His speciality is Personal Training, Life Coaching & Nutrition, to which he brings over 15 years experience. He helps clients to integrate a realistic lifestyle plan into their lives, so that their plan is sustainable and consistent into the future. Adam believes that what a person does, outside of the gym or physical training is just as important as the training itself. The key to any lifestyle programme is therefore a focus on Lifestyle, Nutrition and Exercise, which anybody can do.
As well as being Fitness and Triathlon editor for Outsider, Ireland's outdoor adventure magazine. He is an elite triathlete, racing for the Base2Race team and is co-founder of Wicklow Triathlon Club. He also works as Triathlon Coach and Tutor for both Triathlon and Gym Instruction courses.
He lives in Ashford, Co.Wicklow with his wife, Jane, who luckily is into the outdoor life too! Outside of work and triathlon training, Adam and Jane take regular trips to Europe, to race, ski, snowboard, surf and tour in their campervan.
Shane Cradock
Shane's clients are a mix of the entrepreneurial, corporate and educational sectors and over the past 13 years he has helped many leaders achieve dramatic results. Clients include many well known brands in the SME sector along with Top 10 Fortune corporates. He has appeared on Irish Television and Radio offering advice on goal achievement, productivity and using your time better in the digital age. He has also worked privately with high profile sports people in Ireland to help achieve sustained high performance.
His publishing includes many articles online and 2 books, including most recently 'Inspire Me'. He is also an award winning playwright and has just written a full length play called 'The Waiting Room' which completed a successful tour in Autumn 2014. Originally from Kilkenny, he now lives in Ashford, Co. Wicklow with his wife, 2 children and Sparky the dog.
Reminder On The Details
Venue: The Glenview Hotel, Kilmacanogue
Dates:
Week 1 - Wednesday 28th January (6.30pm-8.30pm)
Week 2 - Wed 4th February,
Week 3 - Wed 25th February,
Week 4 - Wed 25th March
Time: 6.30pm - 8.30pm
Fee: Early-Bird fee of €200 on or before 9th January. €240 after 9th January.
Testimonials On Adam & Shane
If you are anything like me, no routine, no fitness, no motivation, tired etc, Adam will sort you out. He doesn't listen to "I can't." - Joanna O Brien
"Thanks Adam for giving up your time and joining us. Your class was great and you are a super instructor. Your passion for your craft comes through your lovely personality as you work so carefully with each of your clients. They were all hooked! You nailed it, well done!" Ria Cusack - Goal Fit for Philippines coordinator.
"Shane's guidance is excellent and rewarding as it has helped me be more focused on my business. He has fantastic intuition, business acumen and an ability to challenge and get the best from his clients." Paul Cadden, Owner of Saba Dublin Restaurant
"Shane Cradock has a rare talent that combines solid business sense with an intuitive nature that knows how to bring out the best in his clients. He will energise, encourage and focus you…delivering even more than he promises". Lorraine O'Neill, Managing Director, LA Creative
--------------------------------------------------------------------------------------------------------------------------------------

If you know either Adam or Shane you can email them directly for further information at the following email addresses:
Adam: adam@puravida.ie
Shane: support@shanecradock.com