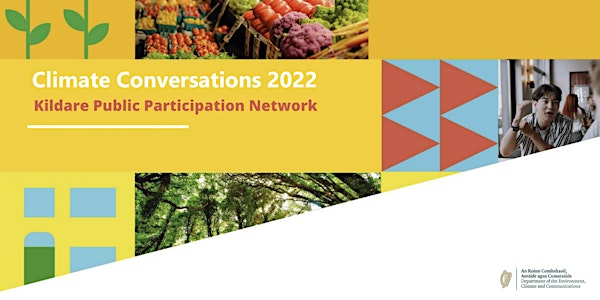 Kildare PPN Climate Conversation
Kildare PPN Climate Conversations 2022
By Kildare Public Participation Network
Date and time
Mon, 20 Jun 2022 11:00 - 13:00 PDT
About this event
The Kildare PPN Climate Conversations are part of a series of conversations taking place throughout Ireland connected to the Department of Environment, Climate and Communication's National Dialogue on Climate Action. 
Our Climate conversation will take place on Monday the 20th of June at 7:00pm via Zoom. It will be facilitated by Cliona Kelliher, Environmental Representative on the Secretariat.
The objective of the Climate Conversations is to build on the 2021 findings to track progress and identify regional barriers, along with understanding what could drive further behavioural change amongst the population now and in the future. 
Some of the themes we would like to discuss include:
Climate Literacy
Just Transition 
Transport and Travel 
Energy
Circular Economy
We want to include people from across the community sector, so you do not have to be an expert in environment to participate. 
The feedback from our conversation will be compiled into a report a submitted to the Department of Environment, Climate and Communications.