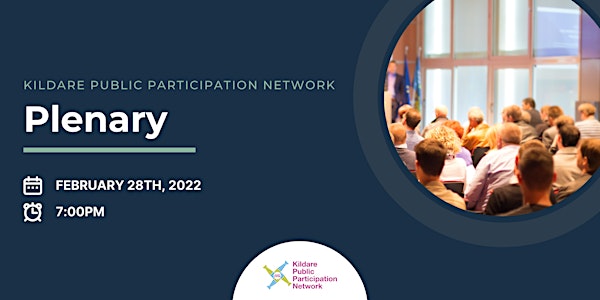 Kildare PPN Plenary
Kildare Public Participation Network Plenary Meeting
About this event
Kildare Public Participation Network Plenary Meeting
Draft Agenda
1. Welcome & Introductions
2. Snapshot/Report2021
3. Guest speaker
4. Minutes Plenary Meeting 2021
5. Matters arising
6. Launch Elections
7. Overview 2022 – The Workplan in Summary
8. Strategic Plan Update
9. Documents to be Ratified
10. Governance
11. Finance Report
12. Return to in-person meetings
13. AOB
Once registered you will receive a link to all supporting documentation prior to the meeting via email.
If you would like to request an item to be added to the agenda, please email gfleming@kildareppn.ie before the 21st of February 2022.
Please note: If you are using screen reader software and cannot access Eventbrite and would like to register for a training session, please email admin@kildareppn.ie with your name and organisation to book a space.