About this Event
How do you know when you've connected well with other people? They go out of their way for you. They speak favourably about you. They bond with you emotionally and communicate openly. They trust you. They exhibit positive energy toward you and enjoy being around you. Connecting meaningfully with others pays big dividends. People with warm connections face less conflict and enjoy their relationships more. However, forming such links with others requires cutting through the barrage of signals and messages that bombard everyone daily. That means becoming an effective communicator, a skill you can teach yourself – and you'll be glad you learned it.
Space is limited, so sign up while tickets are available.
Class One Content?
Lesson Three - Connecting goes beyond words.
Lesson Four - Connecting always requires energy.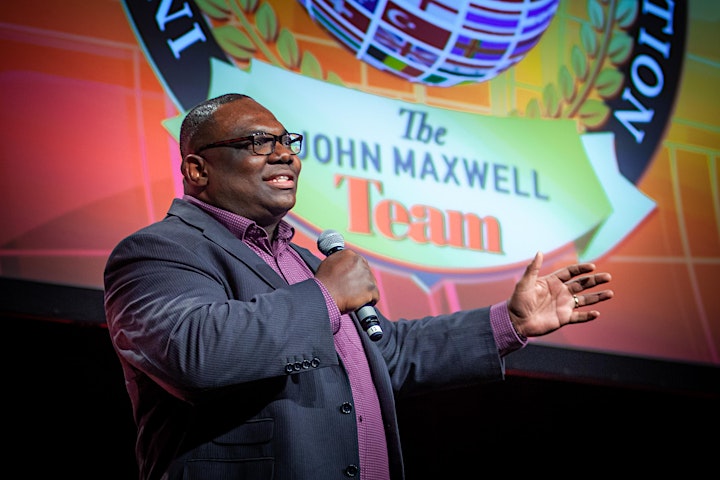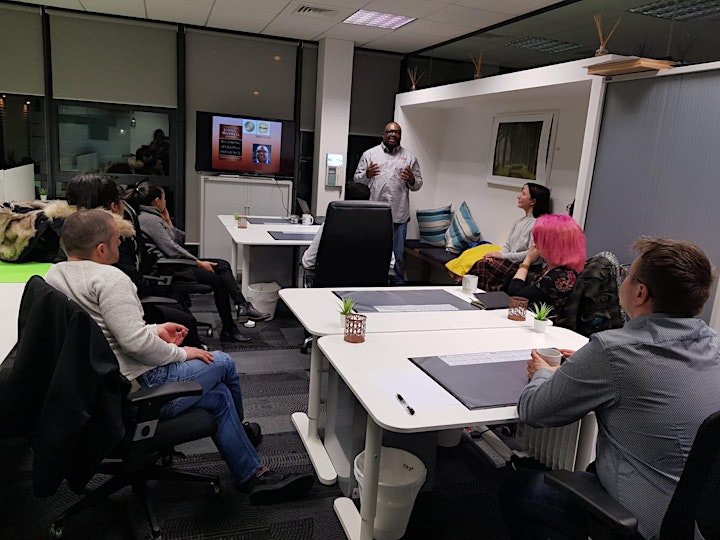 As a John Maxwell Certified Coach, Teacher and Speaker, Bassey Duke can offer you workshops, seminars, keynote speaking, and coaching, aiding your personal and professional growth through study and practical application of John's proven leadership methods. Working together, Bassey will move you and/or your team or organization in the desired direction to reach your goals.
Bassey is a husband, father and entrepreneur with over 15 years leadership experience working for multi-nationals in various mid & senior positions. In 2017, he setup a consulting business (Pruune) leveraging his extensive operations background to enable companies unlock profit. In 2018, Bassey setup a coworking space in Blanchardstown (Pine Hub) to reach out to entrepreneurs and startups in North Dublin. He also joined the John Maxwell Team for further personal development and to learn to develop future leaders. Bassey is passionate about developing others to achieve their full potential, leading to success.
Website - https://www.johncmaxwellgroup.com/basseyduke
LinkedIn - https://www.linkedin.com/in/bassey-duke-meng-mba-cmilt-834b87b/
Who is this event for?
Developing leaders looking to communicate better with the people in their life. For instance:
Entrepreneurs
Start-up founders
Professionals in leadership positions
Professionals aspiring to leadership positions
Customer Reviews
Orla McLaughlin, CEO Health by Orla - I attended Bassey's Leadership and growth event on Tuesday 19th Feb. at his co-working space (Pine Hub) and I was delighted I did. I met like-minded people and I learned a lot in terms of challenges.
Christi - Bassey's course is an eye-opener in that pain and stretching experiences are real times of growth. Bassey brings his rich life and leadership experience to the teaching.
Rita Abi Khalil - The speaker showed a deep understanding about the role of emotions in our life and Why we have to understand it, manage it and never deny it.
Tonya M - The class touched on 2 paths that we all have faced or will face in our careers and/or personal lives. Bassey, you not only covered the materials perfectly, but you also left room to have your folks inquire about the masterclass and DISC
Date?
Monday - 10th of February from 7pm till 9pm
How can I contact the organizer?
Email - info@pine-hub.com
Telephone - 015252101
Other questions?
1. How do I get to the venue? Check out our webpage
https://pine-hub.com/location-1
2. Is there parking?
Yes, allocated - suite 10 and visitor parking spaces
*At the event, attendees will be asked to sign in with their name, business name and email. This information will only be used to provide attendees with post-event materials and correspondence (i.e. PowerPoint slides, relevant links). This information will not be shared with any third parties without explicit consent of the attendee. Attendees may chose not to provide some or all of this information, and may request not to receive any post-event correspondence by contacting Pine Hub.
**Entrepreneurs Toolkit events may be recorded and photographed to be shared across Pine Hub's social media accounts. No attendees will be named in these images without the attendee's consent. Any attendee not wishing to appear in photographs or film may request not to have their image shared by contacting Pine Hub.