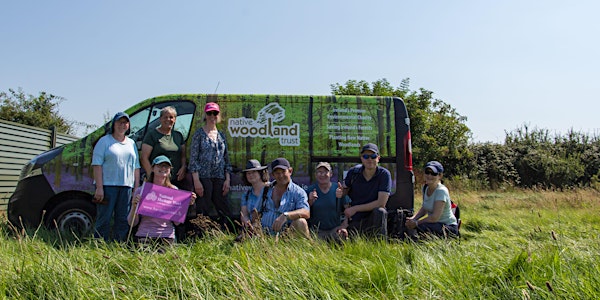 Lecarrow Nature Reserve Holly Berry Sowing and Trail Clearance
Planting our native holly berries collected from St. Johns Wood and clearing our lovely nature trail
When and where
Location
Lecarrow Native Woodland Trust Reserve Lecarrow Native Woodland Trust Reserve Rinnangan Roscommon Ireland
About this event
Join us on our nature reserve near St. Johns Wood on Sunday 04/12/2022 from 11AM as we plant native Holly berries to form part of our new hedgerow and cut back vegetation along our nature trail that leads to the banks of Lough Ree.
We will be meeting at our little car park in the Native Woodland Trust site at 11AM (https://goo.gl/maps/yCZqDdEVkxKMDQwq7)
If you find out you will be unable to attend, please let us know or cancel your ticket so we can free up the space so someone can attend in your place.
What to bring:
We will provide the necessary equipment to plant the seeds and clear the trail. If you do have a favorite pair of loppers or shovel then feel free to bring it with.
Please bring a pair of gardening gloves, warm and waterproof clothing, as well as sturdy footwear.
Tea, coffee and biscuits are provided. Please bring along your own snacks, water and lunches.
Minimum Age
As this event requires outdoor work with tools, we must limit the age of attendees to those 10 years and up. We apologize for any inconvenience caused.