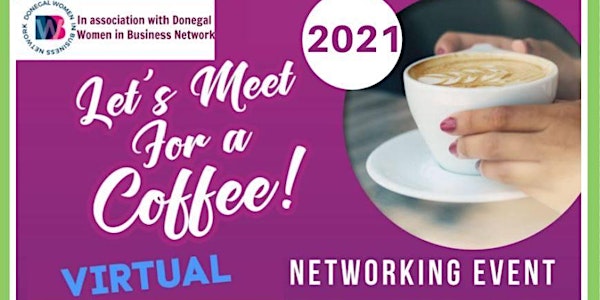 Let's Meet For A Coffee
Let's Meet For A Coffee - networking event
About this event
HERE WE GO AGAIN... LOCKDOWN 3!
10am-11.30am
Wednesday, 3rd March 2021
Free Networking Event!
This week, Laura Gallagher will be talking about Facebook advertising, which will then be followed by Zoom room networking.
You will also get 1-minute to tell everyone about your business!
Everyone welcome!
(You don't have to be from Donegal either!)
All business sectors... women and men in business.
Free advice, support and the opportunity to network online and keep your business visible.
Let's support one another in whatever way we can.
Booking on Eventbrite
Evelyn Mc Marketing, in association with Donegal Women in Business Network.
Contact: 087 224 6989