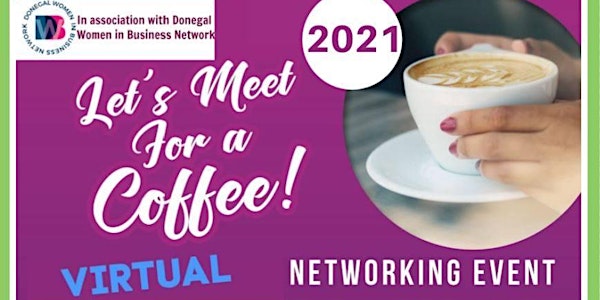 Let's Meet For A Coffee
Let's Meet For A Coffee - networking event
About this event
10am-11.30am
Wednesday, 19th May, 2021
Free Networking Event!
May 2021 has arrived and very soon we will be back to the new normal with lockdown a thing of the past!
So join us for the final few weeks of Lets meet For A Coffee!
Free Networking Event hosted every Wednesday during lockdown (we have nearly reached 40 events!)
Guest speaker every week!
(You don't have to be from Donegal either!)
All business sectors... male/female interested in business.
Free advice, support and the opportunity to network online and keep your business visible.
Let's support one another in whatever way we can.
Booking on Eventbrite
Contact: 087 224 6989
Evelyn Mc Marketing, in association with Donegal Women in Business Network.