Description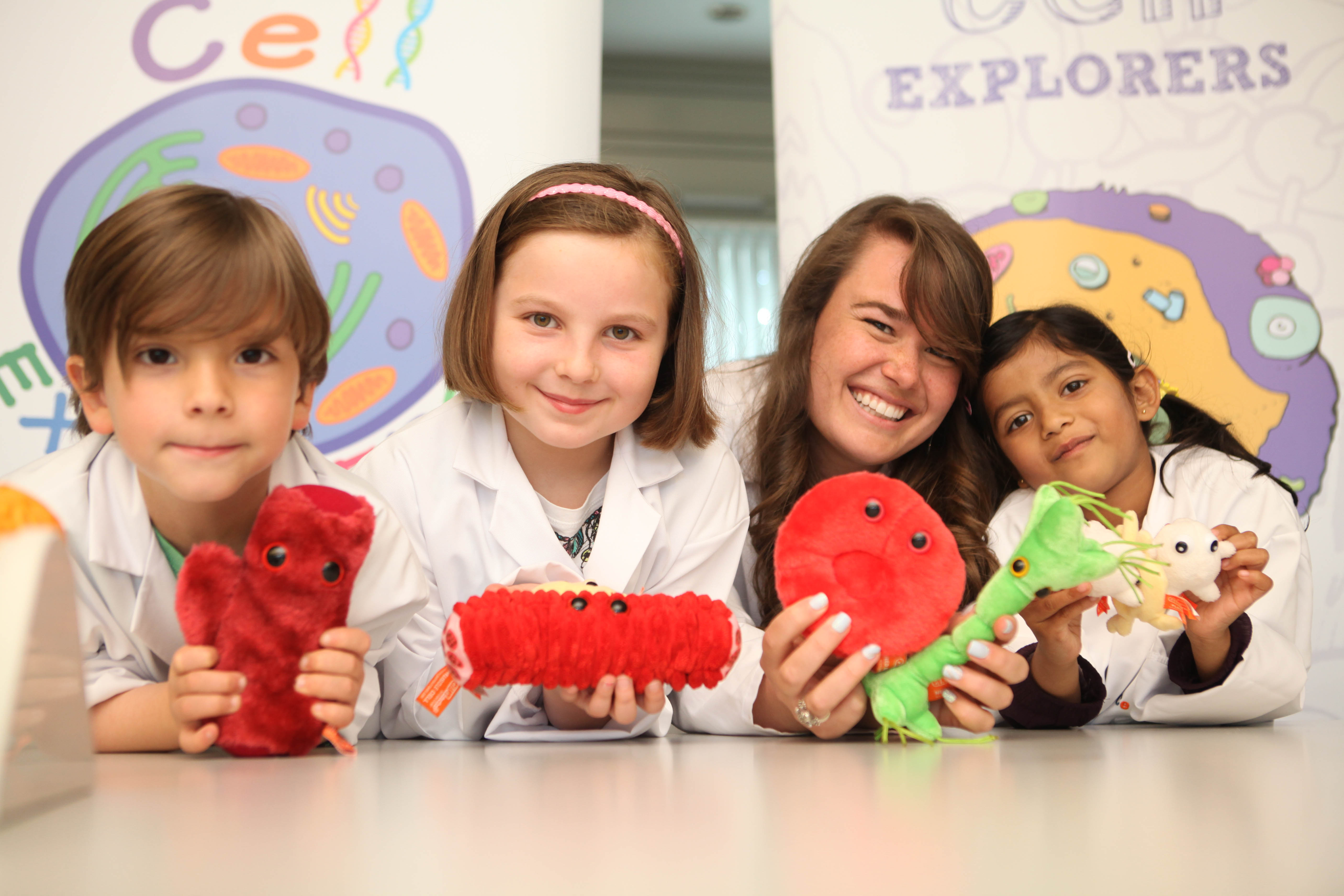 The Little Cells workshop introduces young children to the concept of cells - the smallest units of life that make up our bodies, and the bodies of every living thing in the world around us.
Participants play visual and tactile games to discover the human body and learn that cells are small. Children create their very own type of cell from jumping clay while learning about its role and take it home.
Details:
Age group: 4 to 8 years old. Parents and older siblings welcome
Duration: 20-30 minutes
Activities:
1. Body game puzzle: Matching body parts to clues on an outline of the human body
2. Sizing Game: Arranging pictures of a number of objects including a cell in order of size
3. Make your own cell: Crafting a little Cells out of clay and learning about its role in the human body
Please note: attendees will need to arrive 5 minutes before their reserved time to claim their space in the workshop. Unclaimed places will be offered to those present at the start of the workshop.
About Cell EXPLORERS:
The Cell EXPLORERS programme (www.cellexplorerscom) is based on a volunteering model where science students and employees from 10 Higher Education Institutions give their time to spread their love of science with children. The programme objectives are to inform, inspire and involve the children in modern biology and biomedical sciences.
To find out more about Cell EXPLORERS activities and the 'Fantastic DNA' roadshow, visit www.cellexplorers.com or follow Cell EXPLORERS on Facebook, Twitter or Instagram.
The NUI Galway Cell EXPLORERS team, and the expansion of the programme to other institutions, is funded by Science Foundation Ireland under its Discover Programme, the NUI Galway School of Natural Sciences and the NUI Galway Foundation.
Organiser of Little Cells Workshop
The ADAPT Centre is the global centre of excellence for digital content technology.  Funded by Science Foundation Ireland, ADAPT is led out of Trinity College Dublin and incorporates the world-class expertise of researchers at Dublin City University, University College Dublin and Dublin Institute of Technology.  ADAPT's activities encompass research, training at graduate and post-graduate level, and technology transfer activities in the area of digital content including Artificial Intelligence, virtual and augmented reality, multimedia information management and extraction, natural language processing and understanding, social media analysis, multimodal interaction, image and video processing, human-agent interaction, cognitive systems, deep learning and machine learning, amongst others.  ADAPT's researchers are focused on pushing the boundaries of what is possible to develop next-generation digital technologies that enhance human ability by enabling seamless tech-mediated interaction, communication and engagement.