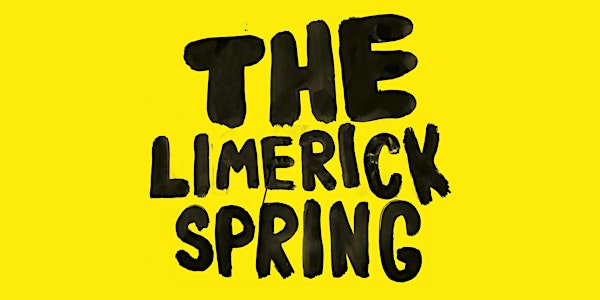 #LIVEABLELIMERICK Event
When and where
Location
Narrative 4 54 O' Connell Street Limerick Limerick Ireland
Description
We invite those interested in a more #liveablelimerick to speak up or listen in at a Yes to #liveablelimerick Pecha Kucha style event in the heart of our beautiful Georgian city.
Join Yes to #liveablelimerick for seven fast-paced talks about the future of our city. Each talk will last for three minutes, and will explore different ways of exploiting our city's potential. Come along and learn about what our city could be, and get in on the conversation!
Presentation by:
Ailish Drake: Introducing the super block: an ambition to transform our city centre into a world-class regional capital
John Moran: Harnessing our ambition: the benefits of promoting liveability in our city centre
Alex Ní Riain: How young people can shape the future of our city
John Elliot: Lessons from Limerick's past, the value of understanding its built heritage
Claire Keating & Angus Mitchell: Protecting air-quality and community well-being in Limerick.
Thomas Bibby: Lessons from other cities: increasing the desirability of city centres to shoppers
Conor Buckley & Ester Redlichova: People-focused mobility: alternatives to the street as a thoroughfare for cars