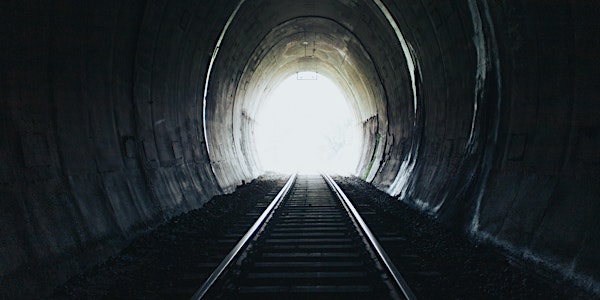 Lockdown to Recovery
Our June event for Irish family businesses 'Lockdown to Recovery' brings you global experts in the field of family and small business.
About this event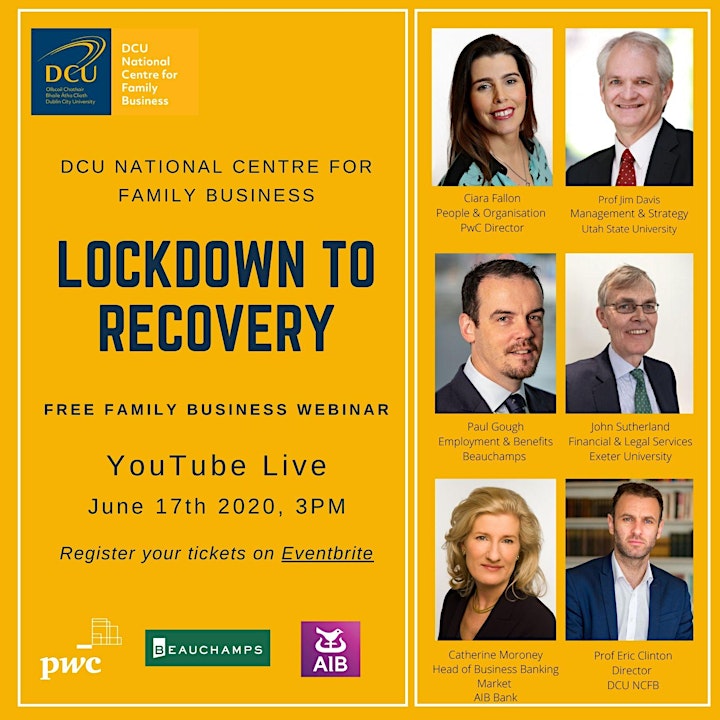 Keynote Speakers
Professor Jim Davis - Management, Marketing & Strategy Dept Head at Utah State University
John Sutherland - Financial & Legal Services Consultant & Lecturer at Exeter University
Industry Experts
Ciara Fallon - People & Organisation, PwC Director
Paul Gough - Employment & Benefits, Beauchamps
Catherine Moroney - Head of Business Banking Market, AIB Bank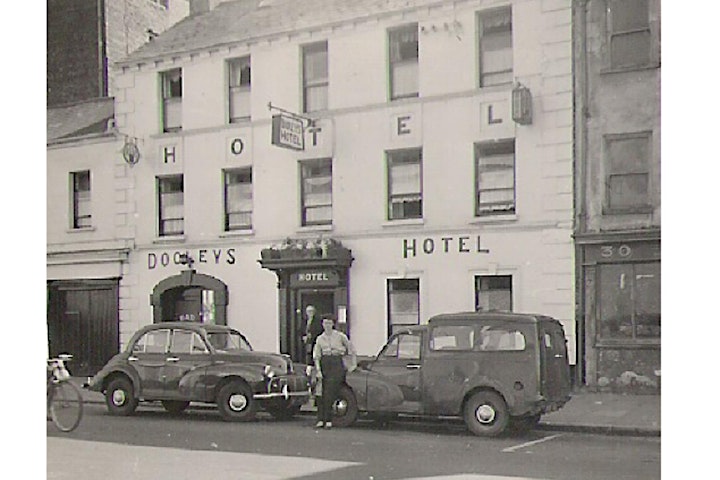 Exclusive Family Business Interview
Sisters Tina & Margaret Darrer of Dooley's Hotel, Waterford - a third-generation women-led family business with over 70 years experience in hospitality and family business excellence
Submit a question to our panel
If you have a question or insight you'd like us to address during our webinar you can submit it anonymously by email (familybusiness@dcu.ie) or direct message our team on Twitter (@DCUNCFB) or LinkedIn.
We will address all questions during our Q&A Panel Discussion
We look forward to seeing you on June 17th!
A link to our livestream will be emailed to registered attendees 24 hours prior to the event start time. If you have any questions please do not hesitate to get in touch with our team at familybusiness@dcu.ie
Sponsored by industry experts PwC, Beauchamps and AIB