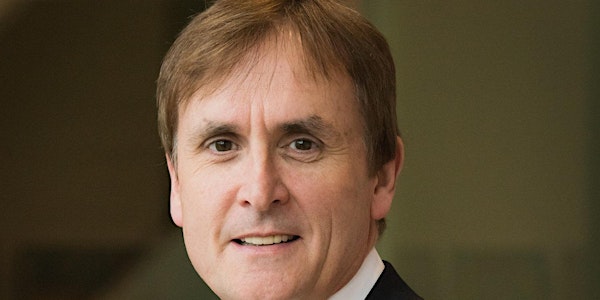 May AI be with you
May AI be with you: Outcomes, opportunities and obstructions of the digital revolution
When and where
Location
O'Brien Centre for Science UCD UCD Belfield Ireland
About this event
Event Abstract
Industrial robots, self-driving cars, customer-service chatbots and Google's algorithmic predictions have brought the topic of artificial intelligence into public debate. Why is AI the source of such intense controversy and what are its economic, political, social and cultural consequences? In this provocative lecture, Anthony Elliott looks at the rise of the digital revolution - setting AI in an original interdisciplinary context.
Elliott argues that, whilst artificial intelligence is credited with ushering into existence many new socio-economic possibilities, the power of predictive algorithms to impinge on the capacities of individuals to think, decide and act can also cause harm, especially given the expanded capabilities of AI to function autonomously. Examining some of the key AI-enabled digital systems invisible from the vantage point of routine daily life, Elliott argues that social theory can help us to see that automated machine intelligence is prone to functioning as interdiction: as prescriptions masquerading as recommendations; as prohibitions disguised as calculations.
Event details
12:15 - 13:00 "May AI be with you: Outcomes, opportunities and obstructions of the digital revolution" Public Lecture by Prof Anthony Elliott
13:00 - 13:30 Light lunch, tea and coffee - 2nd Floor Concourse, O'Brien Centre for Science.
13:30 - 14:15 In conversation with Prof Anthony Elliott - Extended Audience Q&A moderated by Professor Patricia Maguire.
Event Location (In person)
O'Connor Theatre (C) - H2.22, O'Brien Centre for Science
Speaker Bio
Professor Anthony Elliott is Dean of External Engagement, Professor of Sociology and Executive Director of the Hawke EU Jean Monnet Centre of Excellence and Network at the University of South Australia. Professor Elliott is also Global Professor of Sociology (Visiting) in the Graduate School of Human Relations, Keio University, Japan and Visiting Professor of Sociology at University College Dublin, Ireland.
Anthony Elliott was born in Australia and holds a BA Honours degree from the University of Melbourne and a PhD from Cambridge University, where he was supervised by Lord Anthony Giddens, architect of Third Way progressive politics. Professor Elliott was formerly Director of the Hawke Research Institute at UniSA (2012-2016), and Associate Deputy Vice-Chancellor (Research) and Head of the Department of Sociology at Flinders University (2006-2012).
Event Hosts
UCD Institute for Discovery
www.ucd.ie/discovery
UCD School of Sociology
https://www.ucd.ie/sociology