Location
Evergreen Hall Terenure
70 Terenure Road North
D6W H568 Dublin 6
Ireland
Description
We urgently need to address the gridlock and traffic chaos beginning to return to our city.
In the submission I made to the National Transport Authority on the Metrolink Consultation last month, I proposed significant changes to the Metro link project which would improve the whole project and spread the gains to other areas.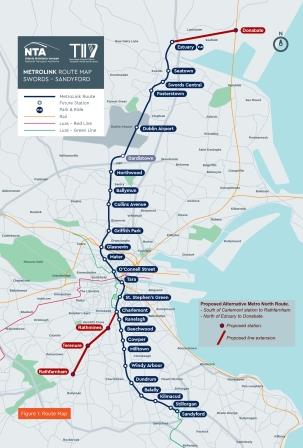 One of these changes would be to look at the possibility of extending the Metro tunnel to Rathfarnham. We could continue the tunneling machine south from Charlemont street to link with three new stations in Rathmines, Terenure and Rathfarnham. This transport corridor is one of the worst public transport blackspots in our city with no other easy solutions in sight. Taking this option would also remove the need to fully segregate the Luas Green Line, where there is real concern about restrictions to local access around existing stations.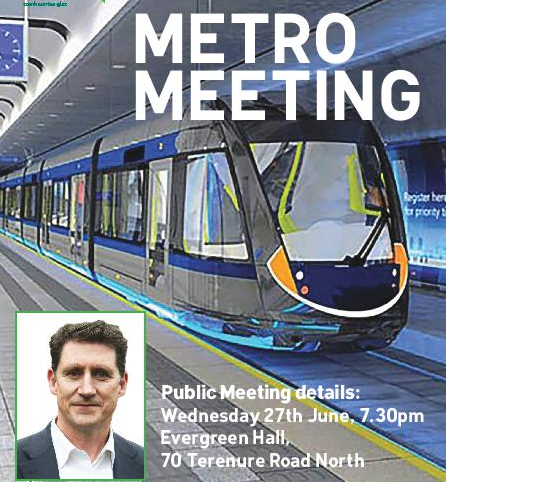 Join me and my colleagues in the Evergreen Hall, Terenure on Wednesday the 27th of June at 19:30 to discuss this proposal and to raise any concerns that you might have.
Public Meeting details:
Evergreen Hall, 70 Terenure Road North, Terenure, Dublin 6W, D6W H568
You can read further about the proposal in my recent article in the Irish Times here too.
Full link to my submission is here too: https://greenparty.ie/wp-content/uploads/2018/05/Metro-Link-Submission.pdf