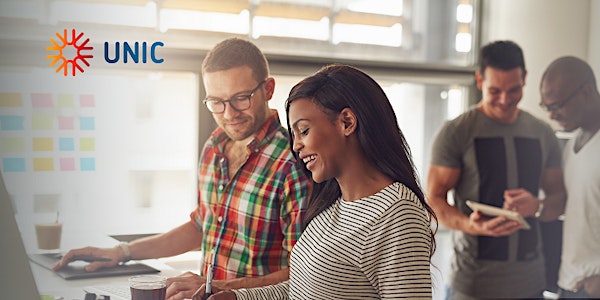 Migrant Entrepreneurs - Starting Your Own Business in Ireland
Are you a migrant to Ireland who is interested in starting your own business and/or being self-employed? Join us for an exploratory workshop
About this event
Are you a migrant to Ireland who is interested in starting your own business and/or being self-employed? Join us for an exploratory workshop to discuss your experience of starting out as a migrant entrepreneur in Ireland. Whether you are just beginning to develop your ideas into a profitable business or have already started and are facing the day to day challenges of a start-up business, this session is for you!
The session is jointly organised by AMDIE Group and University College Cork as a UNIC CityLabs initiative. It will be the first of three sessions which aims:
• To better understand the challenges and opportunities for migrant entrepreneurs in Ireland;
• To work collaboratively with local stakeholders to co-design and deliver actions that can support migrants entrepreneurs in their journey to starting their own business or social enterprise.
In this first session, we invite non-Irish entrepreneurs to come together to share their experience, with each other and with us to help identify the unique needs of migrant entrepreneurs in Cork and Ireland.
UNIC CityLabs create spaces and meeting points for community, government, business and academia to come together to work on societal challenges and issues together. They are part of a UNIC European University - an alliance with partners in ten European Universities and Cities. Through CityLabs people work together locally and internationally to co-create more inclusive and sustainable futures for our cities.