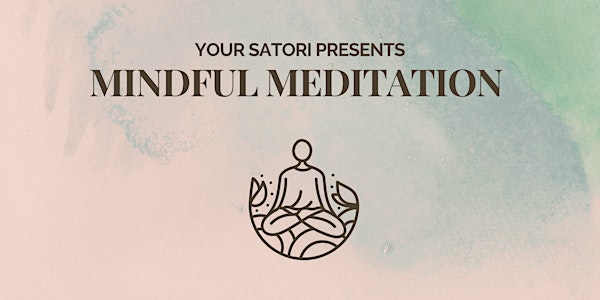 Mindful Meditation on Curracloe Beach
The meditation class will provide an opportunity to reset and relax through mindful breathing, guided meditation, and journalling.
When and where
Location
Curracloe Beach Curracloe Beach Y21 EH99 Wexford Ireland
About this event
Meditation is practicing paying attention on purpose.
Join me for a Mindful Meditation class which will take place from 9-10 am, Saturday 27th of August at Curracloe Beach. We will meet at the Arcade (Y21 DV52) - located just before the entrance to the beach) at 8:50 am and head down to the beach together. The event will cost €10 per person, cash and Revolut payments will be accepted on the day.
Theme: Managing Stress & Anxiety and the importance of Self-Care.
Sometimes we get carried away with the busyness of everyday life. Meditation provides an opportunity to quieten the mind and helps us to gain more control over our thoughts. The theme of the morning will focus on coping with stress and anxiety and the importance of self-care. On the morning, we will gather together to connect, pause and reset. Our schedule will include: breathwork, meditation, journalling, an optional sea swim…. and tea! I look forward to seeing you on the day for a morning of shifting our focus inward and exploring self-love, acceptance, compassion, and gratitude.
What you need to bring:
A yoga mat to sit on
A towel
A notepad/journal and pen
A blanket
Swim gear (optional)
Additional Information:
If you would like, you can stay after the class for a bit of a community gathering. There will be an optional swim for those who enjoy the water, and feel free to bring some hot drinks and snacks.
This class is weather dependent. If the class has to be rescheduled due to the weather, it will be communicated to you on the morning.
If you cannot make it for any reason or would like more information, please contact Niamh at yoursatoriwellness@gmail.com or @your.satori.