MIX YOUR MODE SEMINAR-Female Change-Makers Transforming Mobility in Ireland
An all-female podium and panel discussion highlighting 'Female Change-Makers Transforming Mobility in Ireland'
About this event
The Transport and Mobility Forum Cork (TMF) would like to invite you to this year's Mix Your Mode Seminar which will take place on Friday 6th March at Cork County Hall. In celebration of International Women's Day which takes place on the 8th March, we will have an all-female podium and panel discussion highlighting; 'Female Change-Makers Transforming Mobility in Ireland'. The half day, morning seminar will begin with a series of talks followed by a Panel Discussion with opportunity for networking during the interval refreshments. There will be 5 speakers including our Keynote Speaker, Ms Anne Graham, CEO of the National Transport Authority. The President of Cork Chamber of Commerce, Ms Paula Cogan, will also speak on the day.
The TMF seeks to highlight the role of women in sustainable urban mobility and will feature speakers working in diverse sectors from transport to business, planning to policy as well as education and architecture. We will be asking the questions; What is the real cost of congestion in Cork? What is the future of mobility in Cork? Can we do more to make the transport sector more inclusive? Can our transport systems be more gender responsive? While there will be a focus on gender, the Seminar will be broad and cover many aspects of Sustainable Transport, Active Travel and how the built environment influences travel choices. The Seminar is CPD accredited.
We would like to request that you travel to the seminar using active/sustainable modes of transport. The 208 bus will bring you to and from the county hall. 208 Timetable. There is also bike parking onsite. The nearest Coke Bike station is at Fitzgerald's Park which is only a 10 minute walk from the venue. It is important to note that parking at the county hall is VERY limited and usually gone by 9am. There is a public carpark across the road which is also likely to be full when you will be arriving.
Gender is one of the key socio-demographic variables that can influence travel behaviour, but it is often the least understood. Understanding travel behaviour by gender will help better design transport policies that are efficient and equitable. Women and men have different expectations, needs and constraints for using the various transport modes for their daily mobility. One undeniable example of this in the Irish context is the low number of girls and young women who cycle. In order to change this, the different mobility needs and requirements of women, female travel patterns as well as their safety and security concerns need to be better understood.
Speakers:
1) Anne Graham, CEO National Transport Authority
2) Paula Cogan, President of Cork Chamber of Commerce
3) Giulia Vallone, Cork Co Co Senior Architect, Capital Projects Implementation Unit, county Engineer dept, Cork County Council
4) Lisa O'Grady, An Taisce Green-Schools Travel Environment Education Officer.
5) Jeannette Fitzsimons, Planner, Urban Designer and Lecturer at the Centre for Planning Education and Research in University College Cork.
6) Hannah Mulcahy, Graduate Planner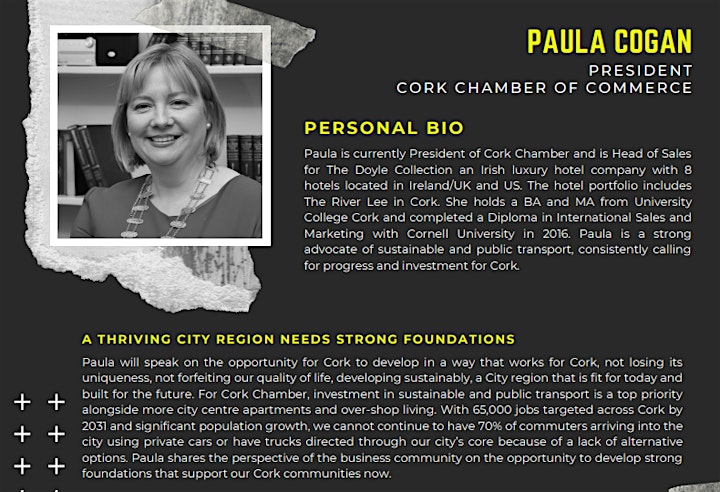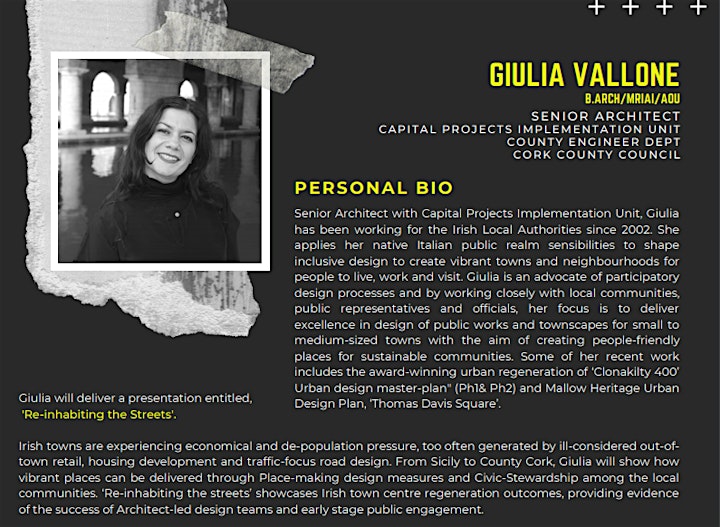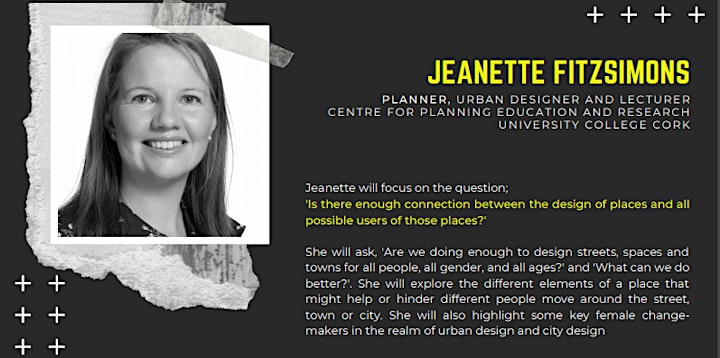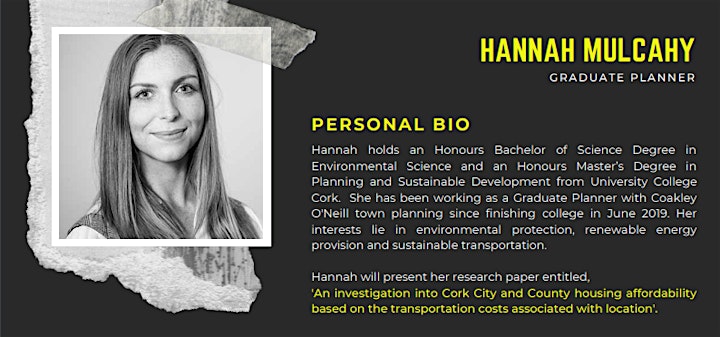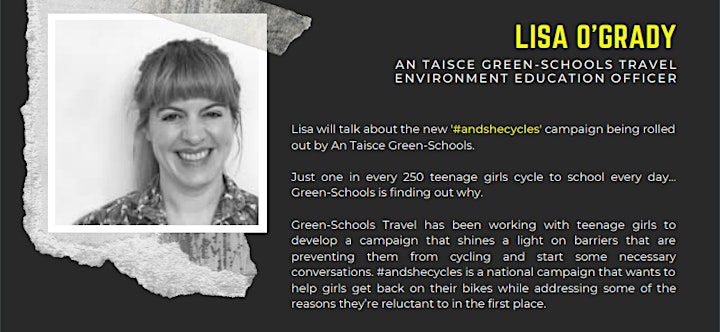 Organiser of MIX YOUR MODE SEMINAR-Female Change-Makers Transforming Mobility in Ireland