Monkstown International Box Cup 2018

Thursday, 28 June 2018 at 18:00

-

Sunday, 1 July 2018 at 19:00 (IST)
Event Details
Description
Monkstown Dublin Boxing Club are delighted to invite you to our 6th Annual "Monkstown International Box Cup 2018". This is Europe's largest schoolboys/girls, Juniors, Youths, Under 18's & Under 19's Boxing tournament. We are proudly supported by IABA (Irish Amateur Boxing Association), Dun Laoghaire Rathdown County Council and Globalmedics.com.
Each year we've seen an increased number of applicants from a variety of countries. 2013 attracted 75 boxers from 7 different countries, 2014 this increased to 290 boxers from 9 different countries, 2015 this increased to 500 boxers competing from 10 different counties and 2016 & 2017 this increased to 900 from 12 different countries including Ireland, England, America, Mongolia, Germany, Scotland, Wales, Sweden, France, Lithuania, Norway and Belgium). 2018 will be the best yet as we have more top countries & boxers involved.
It would be great if you and your team were part of it. If you have any further queries, please do not hesitate to email me.
Entry Closing Date: Friday 25th May 2018
Yours in boxing,
JP Kinsella
Monkstown (Dublin) Boxing Club
Ph: 00353851046037
W: www.monkstowndublinboxingclub.com
Facebook: Monkstown (Dublin) Boxing Club
#MonkstownBoxCup2017

Please note: The tournament is for Open Class schoolboys/girls, Junior's,
Youths, Under 18's and 19's boxers only.
Only boxers born in years above will be allowed enter.
Each boxer must be present with Record Card.
NUMBER OF BOUTS OVER 3 DAYS
Maximum number of boxers in each group will be eight, boxing a Quarter Final on Friday, Semi-Final on Saturday and Final on Sunday. Please note the organising committee will try to enter as many nationalities in each group to give each boxer 'International Experience' - so please register your boxers before Friday 25th May 2018 to avoid disappointment.
THE ORGANISERS RESERVE THE RIGHT OT MOVE PARTICIPANTS BETWEEN CLASSES
PROGRAMME
Thursday 28 June 2018
-          Registration, medical & weigh-in between 6pm and 10pm.
Friday 29 June 2018
-          Registration, medical & weigh-in between 7am and 10am.
-          Open Draw to commence at 1pm (Team Managers/Coaches to attend)
-          Boxing to commence at 4pm (until approx 10pm)
Saturday 30 June 2018 
-          Medical & weigh-in between 7am and 9am. Boxing to commence at 10am (until approx 8pm)
Sunday 1 July 2018
-          Medical & weigh-in between 8am and 10am. Boxing to commence at 12pm (to approx. 6pm)
WEIGHT ALLOWANCE/NUMBER OF WEIGH-INS
Initial weigh in will take place Thursday 6pm to 10pm or Friday morning between 7am & 10pm and no weight allowance is given. All boxers will not have to weigh in on Saturday – but will weigh in on Finals Day Sunday morning between 7am & 9am at which point each boxer will be allowed a 1kg allowance.
RINGS
There will be 5 rings in operation on Friday, Saturday & Sunday. There will also be a training ring in place – this will be used to accommodate overflow of Skills Bouts on Sunday if necessary.
R&J
It is recommended that each club bring a Referee & Judge with them, but this is not essential. Each R&J must be registered to relevant governing body. Please register ASAP & do not forget Record Card.
ACCOMMODATION
It is up to each club to book their own accommodation for the weekend. To see a list of recommended Hotels & B&B's, please see page 5.
MEALS/SHOPS
A canteen will be open for Breakfast & Lunch at the venue, this is run by the venue and not the organisers of Monktown Box Cup. There is a canteen where Clubs can bring their own food – which is advisable.
A Shop will be open for the duration of the tournament shop T-Shirts and memorabilia.
TRAINING
Monkstown Boxing Club Gym will open for the duration of the competition if any club wishes to use the facilities
         FEMALE BOXERS

The health and safety of all our boxers is of utmost importance. Therefore, pregnancy declaration forms & record cards must be signed 2 days before tournament by parent & boxer. Hair nets, bandanas or cloth swim hats must be worn under head guards while boxing
DRAW/PROGRAMS

There will be NO open draw - Instead:
          - Weigh in Finishes at 10am on Friday 29th June
          - We will put entries/groups on Wall of venue at 12 O'clock. It is advised a Team  
          Manager/Coach attend & view.
          - You will have 1 hour to view and request any edits.
          - Lock in entries & run Fridays program
          - Program for Fridays boxing will be on Wall at 2 O'clock
          - Boxing to start at 4 O'clock
ROUNDS

All bouts for Boy/Girl1 to Boy/Girl4 (years 2006 to 2001) will be boxed over 3 rounds at 1.5minute per round, with 1 minute break. All bouts for Junior1 & Junior2 (years 2002 & 2001) will be boxed over 3 rounds at 2minute per round, with 1 minute break. All bouts for Under 18's & 19's (years 2000 & 1999) will be boxed over 3 rounds at 3minute per round, with 1 minute break.
SKILLS/BOUTS

Skills bouts for Boys/Girls born in years 2007 will be boxed over 3 rounds at 1minute per round, with 1 minute break. They will have an initial & only weigh (but will get a medical check each morning). We will try our best to give each boy/girl at least 2 skills bouts – they will be boxed Saturday and Sunday. We will have an over flow ring in place to cater for Skills bouts on Sunday.
STREAMING

All bouts will be streamed live. A link will be announced nearer the time.
REGISTRATION FEE

€20 (Non refundable) for each competitor must be sent with the entry form or paid online at www.monkstowndublinboxingclub.com
Central Information/Website: www.monkstowndublinboxingclub.com
Email: paulykinsella@gmail.com

Phone: JP Kinsella 00353851046037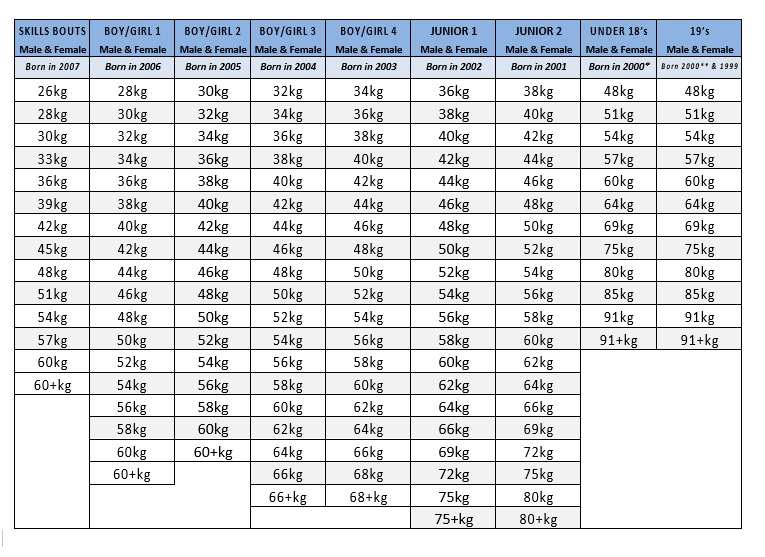 When & Where

dlr Leisure Services Loughlinstown
Loughlinstown Drive
A96 XP60 Dublin
Ireland


Thursday, 28 June 2018 at 18:00

-

Sunday, 1 July 2018 at 19:00 (IST)
Add to my calendar
Organiser
Monkstown (Dublin) Boxing Club is a community based club, we cater for boys & girls from age 5 up to adult men & women.
We cater for all levels from complete beginner to elite standard.