Seasons Breath - 30 minutes of stillness in your day
About this event
You are invited to join us on Tuesday and/or Thursday mornings for 30 minutes of calm and stillness with some gentle breathwork.
Our meditation space overlooks the Atlantic at Spanish Point and Januarys gathering will only be online, not in person. Sessions will start punctually to aid our meditation.
Noirin Lynch is the director of the FCJ Spirituality House and has worked in diocese, parish and spirituality centres for almost 30 years.
There is no charge for this time together - if you would like to make a small donation towards costs, that's most welcome but not necessary.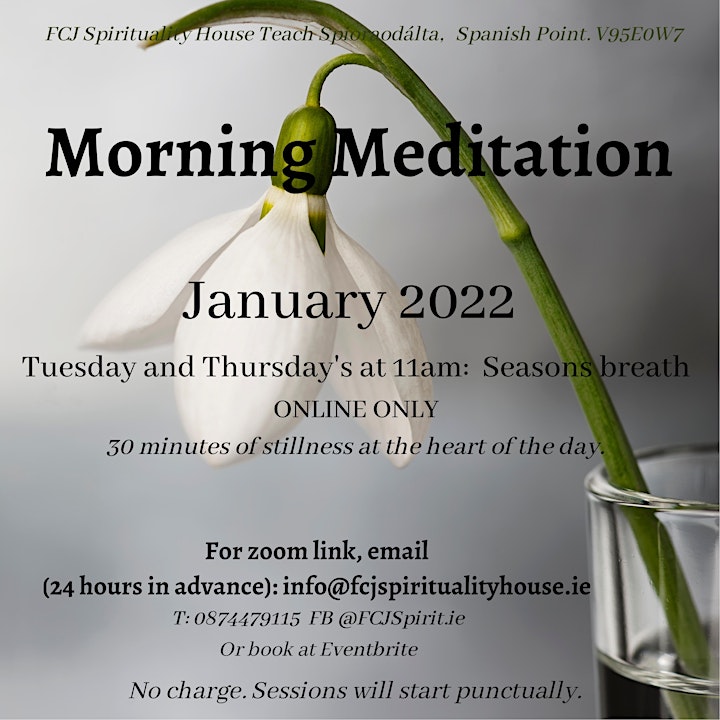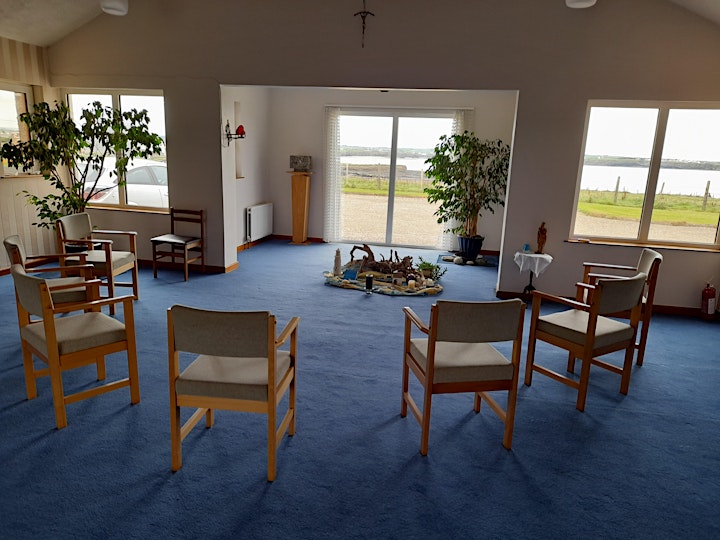 Organiser of Morning Meditation in January
FCJ Spirituality House, formerly Ibriken Lodge, is a gentle haven for spiritual searchers. Here we make time to appreciate Gods creation, to share unrushed moments together and to accompany one another on our own particular faith journey. All are welcome to enter into the spirit of this lovely home by the sea, where we can so clearly see 'nature as a magnificent book in which God speaks to us' each morning (Pope Francis, LS12)

The FCJ Spirituality House is the summer home of the FCJ sisters who have loved to visit Spanish Point for generations. Now they would like to share their home with the wider community through spiritual moments, enjoyment of the natural beauty of creation, and the lifting of spirits with music, art and poetry.

Noirin Lynch is the Director of the House - a Limerick woman based in Clare, a pastoral worker with almost 30 years experience in diocese, parish and spirituality centres.

During these times, we ask all visitors to the site to have their Covid Cert ready, and where appropriate to mask out o an abundance of care for one another.