Description
We have a very special line up for Mum Talks in July!
Three women, experts in their field will impart their wisdom and share their story. We have speaking in July -fashion and beauty expert, Triona McCarthy; Entrepreneur and founder of Purcell & Woodcock, Gina Cassidy; and nutritionist and director of The Wellness Clinic, Niamh O'Connell.
The venue is comfortable, warm and welcoming (with buggy access from Hatch Street straight into the lovely snug conservatory which also has changing facilities). Babas are more than welcome or come along solo, whatever suits you! Tea, coffee and delicious fresh fruit and pastries will be available. You will also get to meet loads of amazing mums, bonus!
Introducing our Mum Talks speakers for Tuesday, 4th July: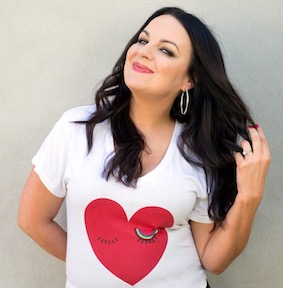 Triona McCarthy: Fashion and beauty expert Triona McCarthy's infamous weekly column for LIFE magazine with Ireland's best selling newspaper, The Sunday Independent, has reached cult status. As an accredited beauty therapist and make-up artist, she is renowned not just for her exceptional industry knowledge but equally for her unique wit, no shame honesty and personal insights.
Her days are spent test-driving countless products and treatments as well as interviewing today's most sought after hair, skin and makeup experts. As close to the cloth as to the cosmetic counter, Triona's earlier career was spent as a hugely influential fashion buyer, designer and stylist.
You can catch her weekly on the massively popular TV show Xposé on TV3 where Triona is the show's resident Beauty Guru, always with the best beauty tricks and product picks. Or log onto www.triona.ie or her Instagram page @triona.ie to see how she's trying to straddle print and digital!
Equally at home in a hoodie or haute couture, Triona lives and breathes fashion and beauty and believes in the magical power of big hair, black eyeliner and red lips. If it's happening in fashion and beauty, Triona is there with her red lipstick on!
Originally from Schull in West Cork (a.k.a the Irish Riveria in her opinion), Triona now resides in Dublin, Ireland with her other half Will and their two children Maxi and Mini.
… And yes, she is aware that she called her children after skirts. (She says it's because she's such a dedicated follower of fashion!)
If they have another baby, it'll have to be called Midi.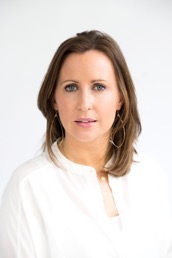 Gina Cassidy: Mum to Max (7), Juliet (4), Seb (3) and Jake (9mths) and founder of Purcell & Woodcock. Established in 2015 Gina had a clear vision in mind – to offer high quality, useable luxury products at accessible prices. The company currently designs and produces a range of home fragrance products, all presented in signature packaging, and is successfully building its market share in a highly competitive market.
Within the first 12 months, the company sold over 150,000 units, was stocked in over 300 outlets, and had built a loyal customer base. The company currently employs 4 people and the focus for 2017 is building an international brand from Ireland with export sales currently running at 30% of total sales.
Gina's early career was in HR. As a self-confessed brand lover, with a flair for design, she took on the challenge of becoming a market disruptor, challenging aspirational brands around the perception that you have to pay for quality. Purcell & Woodcock offers the answer - high-quality products, in luxurious packaging at an affordable price.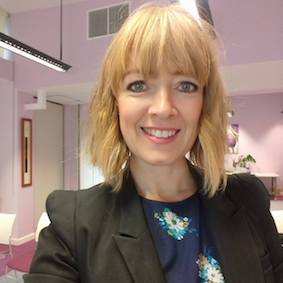 Niamh O'Connell, nutritionist and director of The Wellness Clinic will discuss mental health for mums and give some practical tools to reduce stress and anxiety.
Niamh works with high profile private clients for issues such as weight loss, increasing energy and balancing hormones. She follows the Functional Medicine approach, using nutrition, sleep, exercise and stress management to treat the root cause of symptoms for long-lasting results. Clients can attend the centre in Dublin 8 or have a consultation at their workplace.
She specialises in autoimmune disease control and has been invited to speak to the medical profession at the annual Raynaud's and Scleroderma Ireland conference on 29th June in Co. Cork.
Niamh is a mother of three and used her personal experience plus her qualifications in nutrition and lifestyle to develop URBANMAMA, Ireland's first self-care programme for women which has been dubbed "essential for mothers" and receives 5* reviews.
Facebook: The Wellness Clinic Ireland
Twitter: @_wellnessclinic
Instagram: thewellnessclinic
*************************************************************************************************************************************************
Terms & Conditions:
Tickets must be purchased prior to the event and are non-refundable.
We may add, withdraw or substitute speakers without prior notice.
We may use image or likeness of attendees in any live or recorded video display, photograph or picture.
We may postpone, cancel, interrupt or stop the event due to adverse weather, dangerous situations, or any other causes beyond our reasonable control.