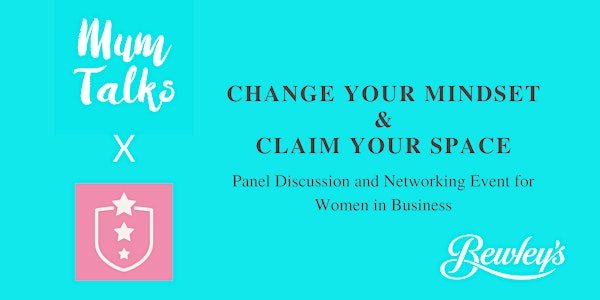 Mum Talks X The Club Evening Networking Event
Mum Talks and The Club invite you to an evening of networking and panel discussions. It's time to change your mindset and claim your space.
When and where
Location
Bewley's Grafton Street 78- 79 Grafton Street D02 K033 Dublin Ireland
Refund Policy
Contact the organiser to request a refund.
About this event
We are thrilled to have teamed up with The Club for women in business to bring you this very special evening event in the beautiful surroundings of Bewley's on Grafton Street.
Join us for an evening of networking and panel discussions where we will cover everything from imposter syndrome when starting out your business to claiming your space and building your tribe.
This event is for you if you have your own business, thinking of starting a business, or if you would just like a fun evening after work with a group of lovely women. Come by yourself or with your friends, either way, you will receive a warm welcome and Bewley's is going to provide us with small plates and cocktails from their delicious new evening menu!
On the Panel will be Mum Talks Co-Founders Lucy O'Driscoll Edge and Kara Heriot and Sian Horn, Business mentor, Coach and Founder of The Club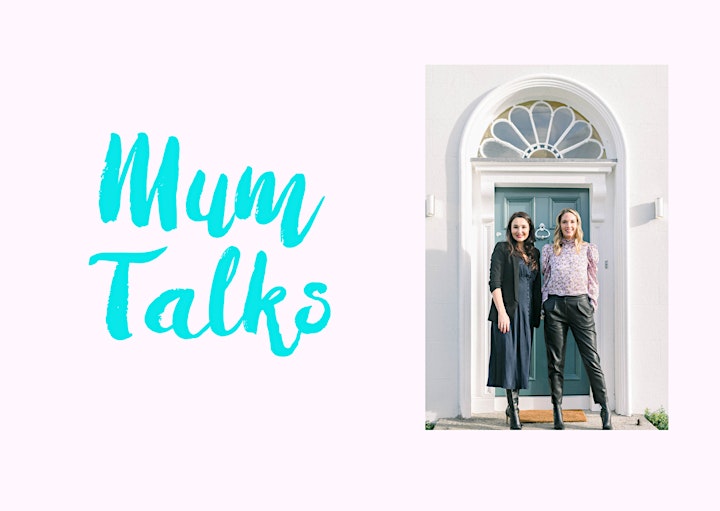 Mum Talks
Our key motivation for starting Mum Talks was to work for ourselves and a passion to fix a problem that we both experienced as mothers. We identified that there was not enough support for mums and that mums need to hear from experts and their peers to realise that the feelings of overwhelm, loneliness, not being good enough, and loss of identity are normal and that it can be a very difficult time for so many women.
As two women working full time, we were struggling with the juggle of family, work and personal life. This coincided with both of us going through life altering events with Lucy becoming a single mum and Kara's husband diagnosed with lung cancer, we realised more so than ever the importance of having a support network. We had chatted about starting a business together previously (we were in school together from the age of 8 to 18 and lived together in London in our 20's for 3 years and have been best friends ever since!) but it wasn't until both our daughters were in school that we realised the time was right.
We have experienced Imposter Syndrome (still do sometimes!), we have grown our tribe and realise the importance of doing so and we have made mistakes and learned from them. We are looking forward to telling our Mum Talks business story and meeting others to share the highs and lows we all go through!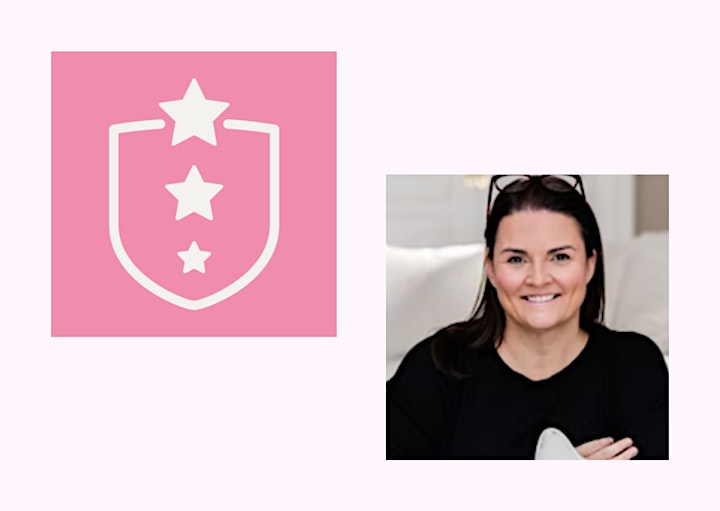 The Club for Women in Business
We all know how lonely and overwhelming the business sphere can be. Loneliness, lack of confidence and business knowledge can be overwhelming at many points in our journey. The Club is the essential membership for all women, solopreneurs and smes alike. A support and learning network like no other helping to build your confidence, create a business strategy, understand financials and cash flow to peer to peer coaching, workshops, marketing and the list goes on. The Club is truly where the empowered empower.
Sian Horn
In a landscape crammed with complicated strategies, Sian Horn is paving the way for simplicity and succession business. Since 2008, Sian has been guiding her clients to maximize their business potential by way of her personable, authentic, and straight-talking approach. Her natural ability to connect with and understand the values of her clients is ingrained in the very fabric of her work, and because of this, Sian has successfully mentored a scope of clients.
With 30 years of experience in an array of sectors, Sian's leadership has been built upon one fundamental focus; a customer-centric approach that results in better team performance and shareholder outcomes.
Sian's resilience and tenacity to life have led to her own successful business endeavours. She has founded several leading businesses including The Retreat Beauty Spa, iLash.ie, Irish Woman Magazine, Elite Pilates and Bebelle community. Most recently Sian Has created The Club. During 2020 Sian saw a need to bring women together that worked for themselves, had an SME or just a thought of a business that they hadn't yet started. To support this she has brought some great experts in their field together to help train and make not just learning but business fun. Sian, the solution strategist, is committed to empowering her clients to overcome their setbacks, focus on solutions and achieve their goals, all the while, showing them how to enjoy each little win along the way.
From Financials to Digital marketing. Operations to Virtual Confidence. Project Management and personal branding, Sian will take you in the right direction.
Enjoy an exclusive evening offer at Bewley's Cafe. Small Plates & Cocktails. The Bewley's experience as you haven't seen before.
Terms & Conditions:
When buying a ticket you will be added to Mum Talks and The Club newsletter mailing list, please email hello@mumtalks.ie if you would like to be removed.
Tickets must be purchased prior to the event and are refundable up to 7 days prior to the event
Tickets are non-transferable
We may add, withdraw or substitute speakers without prior notice.
We may use image or likeness of attendees in any live or recorded video display, photograph or picture.
We may postpone, cancel, interrupt or stop the event due to adverse weather, dangerous situations, or any other causes beyond our reasonable control.