Description
GlasDrums' April gig is not to be missed! The captivating etheral harmonies of Saint Sister and the minimalist florish of Ryan Vail will match the wonderful athmosphere of Drumcondra Church of Ireland on Friday the 27th of April.
Glasdrum are especially delighted to bring you this one off intimate show, from two of Ireland's foremost acts, Saint Sister and Ryan Vail, in the serene surroundings of St John The Baptist Church, Drumcondra, on Friday 27th April 2018. Doors will open at the earler time of 7.30 for this extended performance. The beautiful textures and emotional rawness of Ryan Vail's music and the magical vocal syncronisity of Saint Sister's unique atmosfolk sound promise an unforgettable performance.
Both performers are in the midst of new releases. 2018 will see new albums from both acts with Ryan Vail releasing his second album 'Distorted Shadows' on Friday 20th April and Saint Sister set to release their debut album, pencilled in for a September release.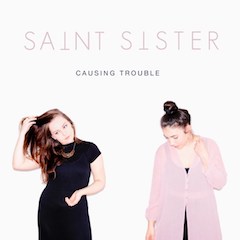 Have a listen to Saint Sister's Causing Trouble here
and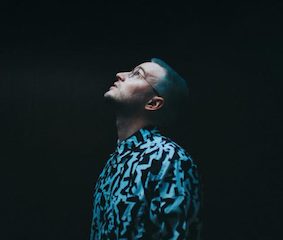 Ryan Vail's As it Tears here
Date: Friday 27th April, 2018
Time: Doors 7.30pm, First Act 8.00pm
Venue: Drumcondra Church of Ireland, Church Avenue, Drumcondra, Dublin 9
Artists: SAINT SISTER & RYAN VAIL
Pre-concert and interval drinks in the Café Dock All Hallows, access via the pedestrian gate on Church Avenue, beside the gate of the Church of Ireland.
Tickets: Open seating. Tickets can be bought online at Eventbrite, or in person at DCU St Patrick's Campus Library (during Library opening hours)
Parking: Limited paid on-street parking. If possible use public transport: Dublin Bus routes 1, 11,13, 16, 33, 41, 41c, 44 all stop on the Drumcondra road (closest stop is DCU St Patrick's Campus main gate).
Up-dates: Facebook and twitter
Brought to you by GlasDrum and supported by the Croke Park Community Fund
THE PERFORMERS

Saint Sister
Saint Sister, formed in November 2014, is the creation of Morgan MacIntyre and Gemma Doherty. Their music draws from early Celtic harp traditions, 60s folk and electronic pop to create 'atmosfolk'—a mix of soulful vocal harmonies, dreamy synth and electro-acoustic harp. Momentum quickly built for the band early on. Their debut EP 'Madrid', was released in November 2015 and within its first year reached over 1 million streams on Spotify.
2016's 'Tin Man' received great support from national radio, both at home and abroad. The track was nominated for song of the year by the Choice Music Prize and the band named 'Best Irish Band' in 2016 by the readers of the Irish Times. They performed this single for a televised performance in St James' Church for Other Voices.
2017 saw the band support Lisa Hannigan at a sold out London show in the Roundhouse and followed on with the band opening for Lisa Hannigan across her 20 date European tour. The band's 3rd release, 'Causing Trouble' was released in June 2017 and is the first track from their forthcoming debut album. Since their formation, Saint Sister have toured extensively throughout Europe. They made their US debut in March 2016 with multiple showcases at SXSW, and have had notable appearances at numerous festivals including BBC Introducing at Glastonbury, Latitude, Electric Picnic, Longitude, The Great Escape, Reeperbahn Festival. 2017 saw the band headline several tours of Europe, including a sold out headline show at The National Concert Hall, Dublin. In September 2017 they opened for The National in the Cork Opera house. 2018 has seen the band tour Sweden and perform again at The National Concert Hall as part of the "Imagining Ireland" concert which is being brought to the Barbican, London on March 5th. The band will then travel to the USA for their first tour there. They play a headline show at the prestigious "National Sawdust" in NYC and then head back to SXSW. This summer they will perform at the following festivals "It Takes a Village", Body and Soul and "All Together Now".
Ryan Vail
Cross-over electronic composer Ryan Vail releases his second album, 'Distorted Shadows' on 20th April 2018 and this show will be his first Dublin gig post release.The record is a call for art, soul and self-belief during difficult times. The music is informed by generations of electronic pioneers but it also reveals an interest in classical forms. There is poetry and raw confession. 'Distorted Shadows' is what it sounds like to be a creative person in 2018, surrounded by dread and chaos but determined to find meaning beyond it. Ryan Vail lives and records in Derry. He has been releasing music since 2012. A succession of EPs on the Belfast imprint Quiet Arch confirmed his talent for mood and sonic intimacy. He was compared to The xx and New Order but Ryan's method was distinct and he made a defiant jump in 2015 with a mini album, 'Sea Legs'. Working with the songwriter Ciaran Lavery, he created
miniature stories, set against the vast Atlantic roar. Ryan's debut album 'For Every Silence' was another impressive swerve. He themed his record around a vintage 1927 piano that had been handed down the family. It was a unique insight into history and emotional layers, the work of an ever-curious composer. He was also remixing and collaborating with the likes of SOAK, Jealous Of The Birds and Susie-Blue.'Distorted Shadows' is Ryan's first record as a full-time, committed musician. There was also a degree of self-examination. "It's the first time that I've written a personal record," he says. "The struggle of an artist is real."

The Venue
We are privileged to be able to use Drumcondra Church of Ireland as a venue. An 18th century heritage building hidden off the main Drumcondra Road, St John the Baptist Church of Ireland on Church Avenue has many stories to tell. Rebuilt in 1743 in memory of the wonderfully named Marmaduke Coghill, who lived first across the road in Belvedere House on what is now the St Patrick's Campus and, when that was deemed too small, in a newly built Drumcondra House on what is now the All Hallows campus of DCU. There are memorials to notable figures in the graveyard. The architect James Gandon, the Jameson Family (of Whiskey fame) crypt and Patrick Heeney (who composed the music of the Irish national anthem) are among the notables found in this graveyard. The Church is still in active use with regular services and is part of the diocese of Dublin: Parish of Drumcondra, North Strand and St Barnabas.
The Organisers
GlasDrum is a north Dublin voluntary organisation of arts professionals dedicated to bringing high quality arts events to Glasnevin and Drumcondra and creating a vibrant cultural environment in this area. Established in 2015, we present the annual Fidelio Trio Winter Chamber Music Festival, now in its 5th year, in the beautiful setting of Belvedere House. Other recent events have included the first New Sounds in an Old Place, the Mácalla exhibition - unique glass sculptures by Róisín De Buitlear in the contemporary building of the Cregan Library - and Mácalla performance by Liam Ó Maonlaí and Peter O'Toole. Visit our website for other forthcoming events in this neighbourhood and join the mailing list at www.glasdrum.ie
---
Important Ticketing Information:
- No refunds or exchanges on tickets purchased.
- Latecomers will not be admitted until a break between acts. Please arrive at least 15 minutes before show time: doors open at 7.30pm, show starts at 8.00pm.
- Please note the church may have restricted sightlines: we recommend you arrive early in order to choose a suitable seat.
- If you or a member of your party is a wheelchair user or needs special assistance, please inform us at the time of booking.