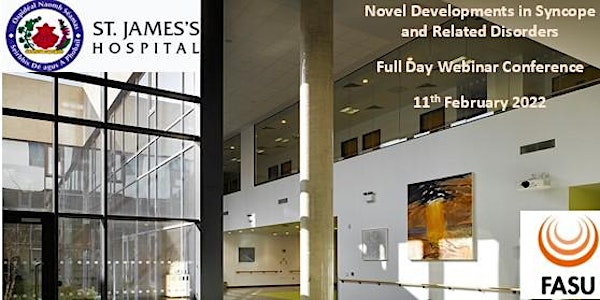 Novel Developments in Syncope and Related Disorders Conference
Join World Syncope experts addressing current emerging technologies, and novel approaches to assessment and management of syncope.
About this event
This International Virtual Conference is led by
Professors Rose Anne Kenny & Conal Cunningham.
The conference will address emerging novel approaches including
o Biomarkers
o Tilt testing
o Cerebral flow measurements
o Cardiac pacing
o Long COVID and its relationship to POTS
The Keynote Speaker Professor Robert Sheldon will discuss the POST trials.