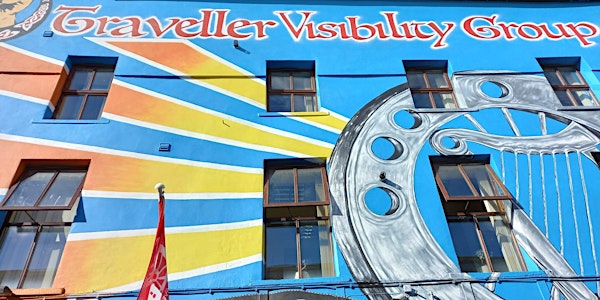 Opening the Door More: Services working with Travellers in 2022
Launch highlights multi-agency roles when embedding culturally competent and positive relational working with Travellers
About this event
The TVG Traveller Specific Drug and Alcohol Project and Cork City Partnership, are hosting a webinar and research launch on January 31st from 10-11.30am.
Opening the Door More: Services working with Travellers in 2022 highlights the need for services to embed culturally competent & relational work so as to strengthen Travellers experience of healthcare services.
This Webinar will launch research, by Gabriella Fattibene, University College Cork.
We are delighted to have input from Dr Pauline Stewart , CEO of leading family support organisation in New Zealand , Family Drugs Support Aotearoa.
Discussion will be Chaired by Dr. Sharon Lambert ( Applied Psychology Department, University College Cork ) and speakers will include leading local and national Traveller spokespersons and Addiction services lead.
The research examines the experience of healthcare project workers during and after a combined culturally inclusive and new skills training programme. Research findings show the need for embedding cultural competence measures across sectors and within organisations, as the initial positive impact on worker bias reduced somewhat 6 months after engagement with the combined training. The research additionally highlighted the benefit of supporting and resourcing staff to engage in relational work with the Traveller community, in order to create links, build trust and, critically, increase uptake of support services by Traveller families.
Thanks to the Department of Public Health Cork/ Kerry Alcohol Harm & Families Project Grant 2020 for funding the joint family support project.
Thanks also to the Cork Local Drug and Alcohol Task Force and to TVG for further support. With grateful appreciation to researcher Gabriella Fattibene, and Dr Sharon Lambert for supervision of the research.