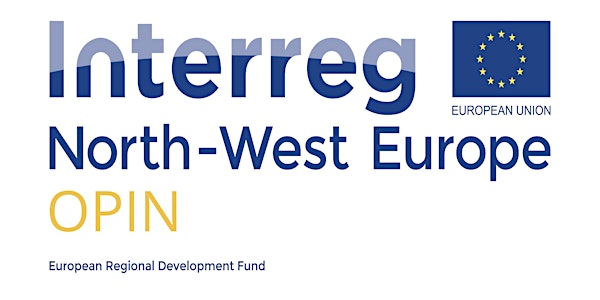 OPIN Annual Symposium
When and where
Location
Liffey Meeting Room 2, The Convention Centre Dublin Spencer Dock North Wall Quay D01 T1W6 Dublin 1 Ireland
Description
The first OPIN Annual Symposium will be held on September 30, 2019, in the Dublin Convention Centre. The event will coincide with the Ocean Energy Europe Conference which will also be held in the Convention Centre between September 30 and October 1. Attendees do not need to register for the OEE conference to attend the Symposium.
Symposium Schedule:
15.00: OPIN Project Introduction
Introductory session on OPIN's aims and objectives.
15.15: CIG Introduction
Collaborative Innovation Groups (CIGs) application process, highlighting the eligibility criteria for groups.
15.30: CIG Topics/Challenges
Showcase of how the CIG concept can meet the needs of the ocean energy sector. OPIN technical experts will present on three identified challenges to the sector and CIGs formed to tackle them.
16.15: Break-out Session
Opportunity for attendees to discuss their specific interest in the identified challenges. Separate groups will facilitate discussions on each challenges guided by an OPIN technical expert.
17.00: Question and Answers
Opportunity for dialogue between symposiums attendees and the project coordinators.
17.30: Future OPIN Workshops and Events
Highlighting upcoming workshops, masterclasses and symposiums.
For more information on the OPIN Annual Symposium go to the event page on the projects website: http://www.nweurope.eu/projects/project-search/opin-ocean-power-innovation-network/events/opin-annual-symposium/
To make an inquiry about this event or for more information on OPIN contact: OPIN@seai.ie