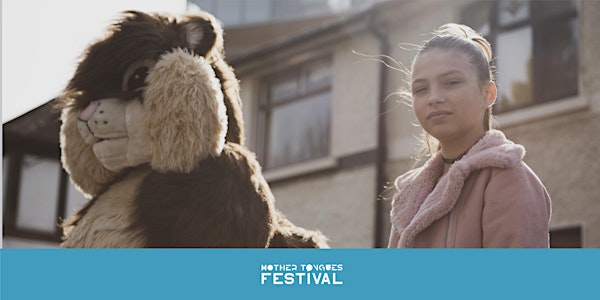 PAL & Windowpane by Shane O'Reilly
Film screening in ISL (Eng. sub.) + exclusive interview with Alvean Jones (this event is only available in Ireland)
Refund Policy
Contact the organiser to request a refund.
About this event
PAL (12 min)
Originally commissioned by Culture Night 2020. Sal needs to get out of her house for a little bit. Get out of her head. PAL is a slanted exploration of the disorientating noise and lonely echoes that reverberate in the mind of a Deaf woman emerging from a period of isolation… or hibernation.
Windowpane (9 min)
Originally commissioned by The Abbey Theatre as part of the Dear Ireland project. Windowpane is inspired by the Edward Hopper painting A Woman In The Sun. The monologue exposes the psychological gymnastics of a Deaf woman imprisoned within her own home during lockdown.
This event is only available in Ireland.
Shane O'Reilly recently wrote and directed windowpane, a monologue written for film, as part of The Abbey Theatre's Dear Ireland production. In response to a commission from Culture Night 2020, Shane wrote and directed the short film PAL. He has recently completed his new play for young audiences, swansong, a commission from Barnstorm Theatre Company, which will premiere in 2022. Other writing work includes: The Water Boys for Equinox Theatre; Näher…closer, nearer, sooner co-created with The Liz Roche Company; FOLLOW, FARM and CARE co-created with WillFredd Theatre as their associate artist; The Genealogy Project (presented as part of an in-development programme at The Abbey Theatre in 2017). He is currently in development with Invisible Thread Films on a new experimental documentary film.
Alvean Jones is a leading member of the Deaf Community, serving on a multitude of committees, and involved with adult and continuing education as an administrator and tutor. She has been a member of the Dublin Theatre of the Deaf since 1994 serving as an actor, writer and director. Alvean worked with Coogan as researcher, dramaturge and performer in 2017 at the Peacock in "Talk real fine just like a lady", 2014 in "You told me to Wash and Clean my Ears". Alvean also performed for Coogan for her RHA exhibition in 2015 and in her Belfast International Arts festival production "Run to the Rock" in 2016. Recently, Alvean was in a play by Ailis Ni Riain, called "I used to feel", with Kate Romano, for Cork Midsummer Festival in May 2017, and at the Dublin Fringe Festival in September 2018. Alvean was also in "Death of the Innocents", by the Belfast-based Deaf theatre company D'Sign Arts, at the Lyric Theatre in Belfast.
This event is part of the Mother Tongues Festival. Check out our rich programme of events: www.mothertonguesfestival.com
**Festival Pack is our best value ticket! You will get a ticket for your event and a signed copy of Little Optimist: A Pocket full of Joy by Ashwin Chacko, the creative mind behind the visuals of this year's Festival! This book is the perfect companion to your festival adventures!