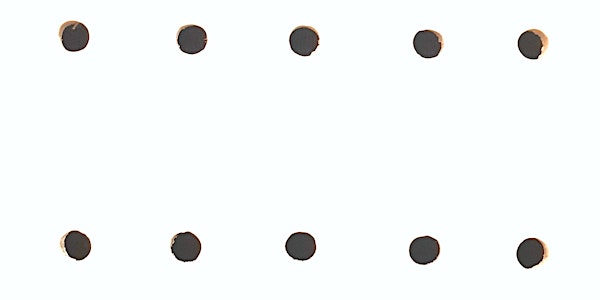 Patterns Workshop Seminar
When and where
Location
The Rita Kelly Theatre Coombe Women and Infants Hospital Cork Street D08XW7X Dublin 8 Ireland
Description
Following the performance of Patterns at 1.30pm (book tickets here).
With guest speaker Laura Hopes, a visual artist specialising in the sublime and the anthropocene, Maud Hendricks and Bernie O'Reilly of OT Platform explore the concept of theatre of ruins and the low sublime within the context of their practice.
This workshop is open to all - registration is free.
Read more about Open Theatre practice at www.outlandishtheatre.com

Kindly supported by the Arts Council, Dublin City Council, Coombe Women and Infants University Hospital and the Department of Justice and Equality.
---
About Laura Hopes:
"I am an artist working in digital sound and film, installed spaces and sculpture, and have developed a body of work based around explorations of the sublime anthropocene. In October I began my PhD Studentship with the 3D3 centre for doctoral training also at Plymouth University."
My artistic practice generates physical, intuitive and often collaborative layered and multi-faceted explorations of place. Through performative explorations of sites, chosen for their potential representation of the 'industrial sublime' and activations of their history, you and I, as activator, audience or observer can come to a more intimate and embodied knowledge of place.
I am interested in the use of stories to activate place and playful interventions to illuminate terrifying themes and radical and provocative re-interpretations of place. I contest liminal spaces between proximity and distance, observation and inhabitation. I explore, activate and focus not on a politely distanced spectatorship of the sublime, but on my blinded, immersed experience of the world as hyperobject.
About OT Platform:
Mission:
Outlandish Theatre Platform creates inter-disciplinary theatre and inter-media projects with local communities in Dublin 8 and beyond, exploring who we are within perceived cultural, national and global narratives.
Vision:
Outlandish Theatre Platform operates from a belief in cultural democracy and genuine social engagement, using experimental and participatory processes. We are committed to producing important theatre and performance projects through community collaboration, which places the individual central to their own representation. We invest in long-term partnerships with local communities, actively inviting inter-generational diverse community participants as vital co-creators in the experimental process.
OT Platform operates through two strands: Strand one with master projects in which we collaborate with community participants and professionals in the research, development and outcome phase. Strand two with Open Theatre Practice, a weekly open performance-making workshop free to the public, where no previous arts experience is required. Open Theatre Practice operates two seasons annually, working towards a performance at the end of each season.
The master projects and Open Theatre Practice interconnect symbiotically. Our long-term objective is to develop and create new audiences and creators through participation and exchange within geographical and arts and health contexts.