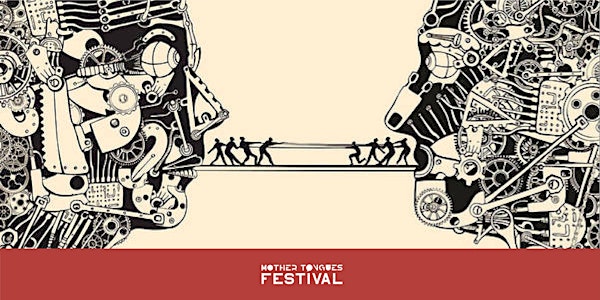 Perceiving Language
Learn Spanish through theatre games. For teens and adults
Refund Policy
Contact the organiser to request a refund.
About this event
This virtual workshop will take a deep dive into the nature of language, considers the effects of bypassing intellectual thought when learning new languages, and if it is possible to acquire vital elements of a second language through our senses. Maca and Victor will guide the participants to open their body-mind to perceive new beats and melodies that the Latin language entails. By integrating the physical body into the learning process, the instructors attempt to stimulate interconnectivity of personal experience in the here and now. In other words, they place language learning in the present as a lived bodily and emotional experience.
About the facilitators
Maca Losada is a Chilean theatre practitioner (director and playwright) with work produced in South America, Spain, Italy and Ireland. She is currently in her 2nd year of PhD in Drama at Queen's University Belfast. Her current research is related to theatre translation and the psychophysical task of actors in the rehearsal room. Her native language is Spanish.
Victor Henriquez is a Chilean musician, a psychotherapist in private practice, and a Spanish tutor at Queen's University Belfast. With his Latin-Flamenco band 'Los Dramaticos', he has recorded and performed in Ireland, UK and beyond. His work in community arts in Belfast in recent years has led him to develop projects where ideas about communication, ability, disability and music improvisation converge creatively. His native language is Spanish.
This event is part of the Mother Tongues Festival. Check out our rich programme of events! www.mothertonguesfestival.com
**Festival Pack is our best value ticket! You will get a ticket for your event and a signed copy of Little Optimist: A Pocket full of Joy by Ashwin Chacko, the creative mind behind the visuals of this year's Festival! This book is the perfect companion to your festival adventures!
This event or parts of it may be recorded for documentation purposes . Recordings will only be used internally and never shared online or with third parties. By buying this ticket you agree to take part in a workshop that is being recorded.