Alongside USI + PLAN International we're screening this award-winning documentary about a revolution against period stigma.
About this event
Join us for this screening of Period. End of Sentence and a discussion to follow.
The Academy Award-winning Netflix Documentary Short, Period. End of Sentence., aims to inspire people everywhere to think globally and recognize the impact young people can have. The film screened across the U.S. at film festivals in 2018 and premiered on Netflix in February 2019. It follows the women of Kathikhera, a village outside of New Delhi, India, as they install a machine and sell their pads throughout their district.
Following the short film we'll have a discussion, facilitated by our partners at PLAN, and talk about the impacts of period stigma and how young people can collectively work against it.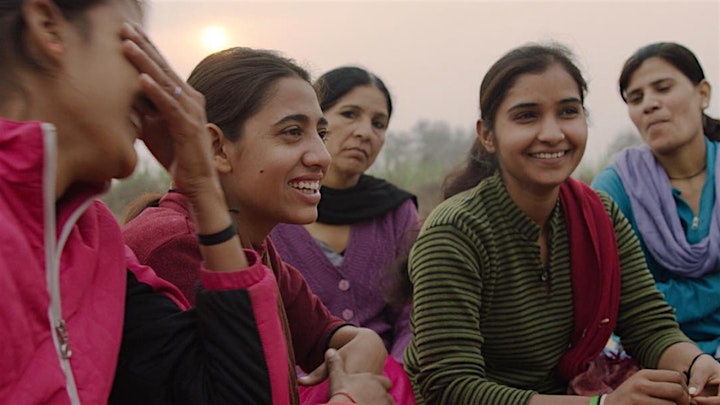 This event forms part of the 10000students #FreeTheFlow campaign with USI + STAND.
We want you to take local action for global change, ensuring that women & menstruators around the world are empowered rather than burdened every time their period comes around. The #FreetheFlow campaign will introduce us to the barriers to menstruation justice and explore the ways we can break them down. When you join us and take the pledge we'll send you a list of ways to be a period activist, a flow fighter, a bloody revolutionary!