Plan C: Whereabouts? M.A. Creative Practice Graduate Show GMIT 2020 & 2021 SEPTEMBER 11 - 17. ADVANCE BOOKING TICKETS : FREE
About this event
Plan C : Whereabouts?
MA Creative Practice Graduate Show The School of Design and Creative Arts GMIT 2020 & 2021 is on view until 17th. September 2021
All visitors must book a free general admission ticket in advance to see the MA Creative Practice Graduate Show 2020 & 2021
This will help us to manage the number of people in the building to ensure that you enjoy a safe and peaceful visit
We look forward to welcoming you to the School of Design and Creative Arts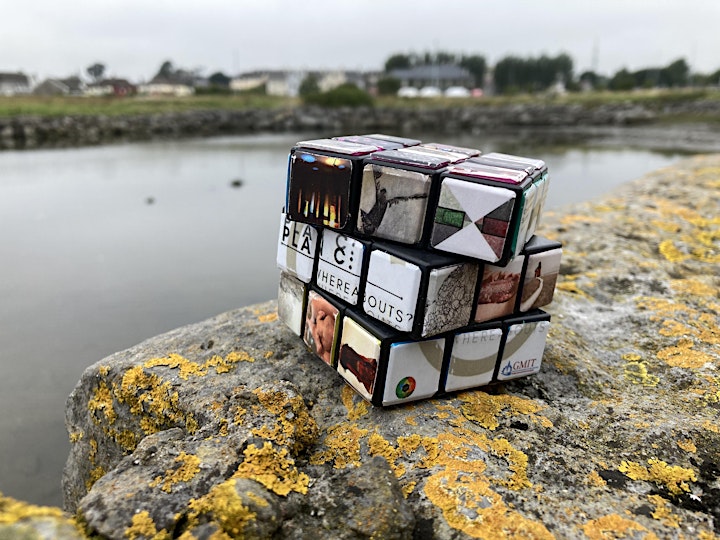 Plan C: Whereabouts?
We have had to change plans so many times over the past 18 months, we are way past Plan B. So: Plan C. C for Covid, C for Contemporary, Creativity and Culture, but also C for Climate and the Changes facing us all.
We've also had to find a place to stand and at times, to take a stand. In the digital realm it was not always easy to know our whereabouts and that of our peers. Yet we needed shelter. Many works in the exhibition respond to the material everyday objects and domestic surroundings that have helped us along and re-invest their potentialities.Other works reach out beyond our screens to connect with the diversity of our conditions.
Plan C: Whereabouts? is the showcase for the Masters in Creative Practice for the 2020 and 2021 graduates, curated by Ruby Wallis and Michaële Cutaya. It presents the work of 21 students across multiple media such as painting, sculpture, textile, installation and film. The exhibition will take place at the Cluain Mhuire campus of the School of Design and Creative Arts.
The show will be open:
Saturday 11 th to Friday 17 th. September.
Monday to Thursday and Saturday 10.00 - 18.00
Sunday 10.00 - 17.00
Culture Night: Friday 17th. September 10.00 - 21.00