Vona Groarke to host the launch of two debut collections from The Gallery Press.
About this event
Join The Gallery Press for this launch reading by Audrey Molloy and John FitzGerald celebrating the publication of their anticipated debut poetry collections.
Moderated by acclaimed poet Vona Groarke, this free launch event will take place live via zoom link (available after registering).
If you would like to preorder the collections, they are available on the following links:
Pre-order The Time Being, by John FitzGerald
Pre-order The Important Things, by Audrey Molloy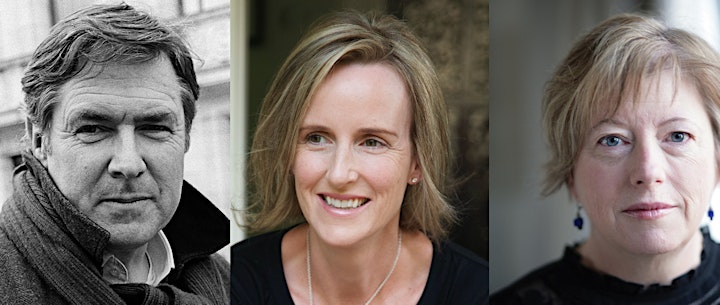 John FitzGerald: The Time Being
Clarity in vision, thought and language, distinguishes The Time Being, John FitzGerald's first collection. With poems that explore place and memory, family, relationships and the natural world, John FitzGerald establishes a potent empathy with his reader through a watchful, precise poetry. Some poems enact themselves through their linguistic physicality and rootedness in place. Others search deeper for what it means to be alive and alert in the world today. Moments from America, Iceland and China are set among experiences of the land and countryside around the poet's home in rural Ireland. All are revelations of one sort or another, their controlled energy producing a drama that is at once private and universal. Delighting in setting, language and form, The Time Being marks the arrival of a distinctive presence in Irish poetry.
. . . and I wonder
if my real purpose in returning here
has been to make good the past,
ensure that someone gets it right this time . . .
— 'Seeing Clear'
John FitzGerald was born in Cork in 1962. He won the Patrick Kavanagh Poetry Award in 2014 and was shortlisted for a Hennessy Award in 2015. A chapbook, First Cut, appeared in 2017, followed by Darklight, a limited edition, in 2019. A recipient of a Key West Literary Bursary, he has lived in Dublin, London and Florence, and since 1995 has worked as University Librarian at University College Cork. He lives with his family on their farm in Carrigdarrery, County Cork.
Pre-order The Time Being
Audrey Molloy: The Important Things
'I blame Madonna' is the arresting opening of one of the poems in Audrey Molloy's remarkable and distinctive first collection, The Important Things. In an unusual display of different forms, the book resounds with echoes of other writers but is the work of a true original. From 'What We Learned at Loreto' to 'Lockdown Boogie' it explores the surreal, the dreamt and the down-to-earth everyday in images laced with humour, science and sex. It chronicles the end of a marriage and the discovery of new love and renewed passion. 'Know you tried' concludes the book's opening section. Its second part comprises a sequence of poems that mourn her mother, savour memories and rue missed opportunities. The Important Things is a woman's tale reported in feisty, sensual and beautiful poetry.
. . . know this: someone
once looked upon your life
and wished it were theirs.
— 'Envy Is a Day Lily'
Audrey Molloy has received the Hennessy Award for Emerging Poetry and the An Post Irish Book Award for Irish Poem of the Year.
Born in Dublin and raised in the coastal village of Blackwater, County Wexford, Audrey now lives in Sydney. She is currently pursuing a master's degree in Creative Writing (Poetry) at the Manchester Writing School (Manchester Metropolitan University). Drawing on a range of influences from multimedia culture to science and medicine, her poetry explores aspects of modern femininity, motherhood, transformation and impermanence in lyrical verse and prose poems.
Pre-order The Important Things