Refund policy
Refunds up to 1 day before event
10 Week Interactive Online Personal Development Course. Using Psychological Science to help you achieve your goals and increase wellbeing.
About this event
Practical Psychology: Self Improvement using the Best of Psychological Science.
How to achieve your goals and increase wellbeing using psychological theory, tools and techniques
Happiness, Stress, Building Relationships, Confidence, Procrastination, Motivation, Achievement and finding something worth achieving. These are the problems of the modern world.
The course aims to leverage the best of psychological science to help participants rise to these challenges. The focus is on achievement, performance, development and wellbeing.
How the course will work
The course will run for 10 weeks
Each week on Tuesday evenings there will be a 2 hour class/workshop starting at 6.30pm. Each 'class' will comprise of bringing participants through the relevant psychological theory. Then participants are facilitated in putting that theory to practice on their current challenges using evidence based techniques and methodologies.
Once you register for the course the course organiser Jayson Moran (see below for an introduction) will get in touch by email to welcome you, introduce himself, supply the course outline and answer any questions you might have.
If you have any questions about course content or anything else related to the course prior to signing up - you can contact Jayson by clicking here.
The course is in 3 Sections.....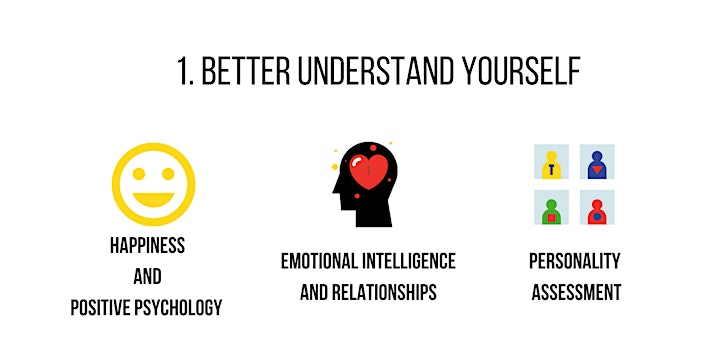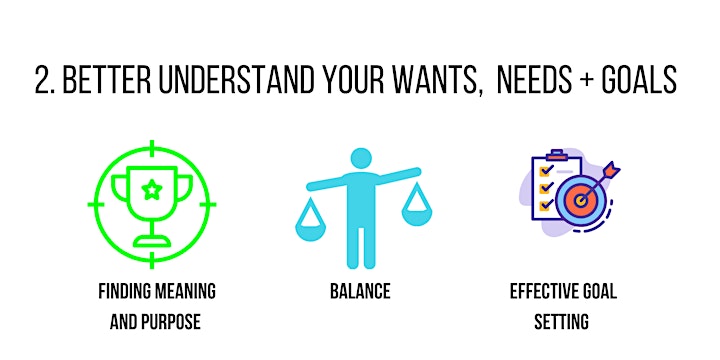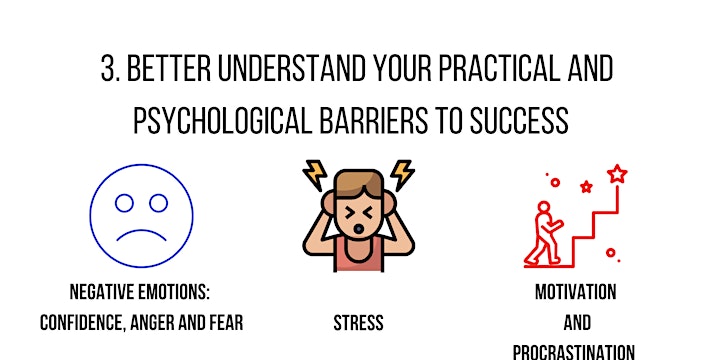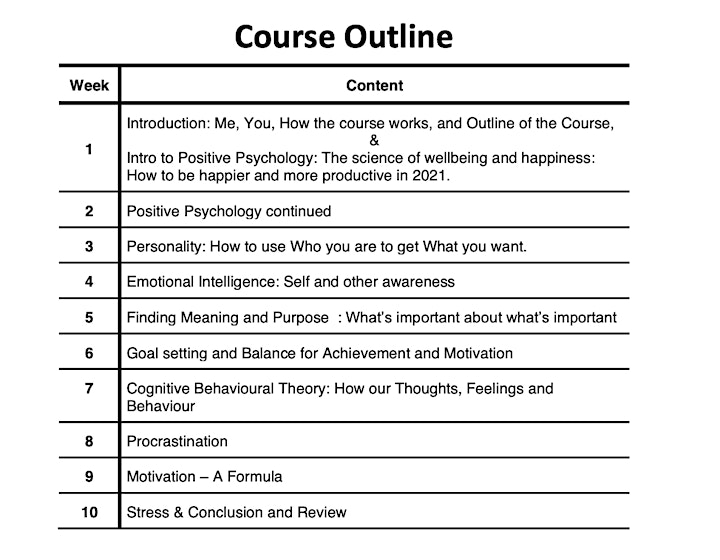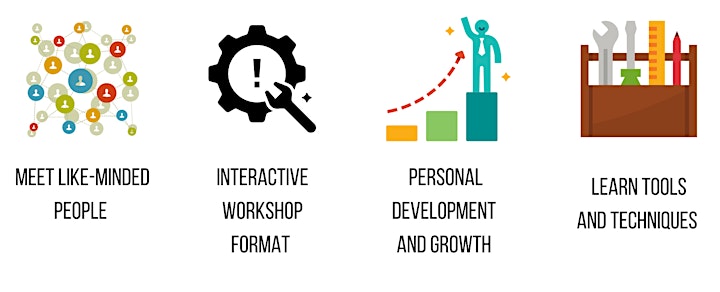 Responses from previous workshops.....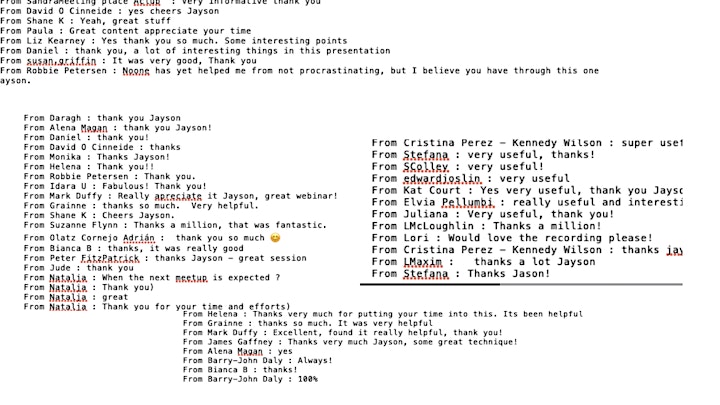 A sneak peak of some of the content - Enjoy!
A second sneak peak .......
Course Facilitator Bio
My name is Jayson moran and I help entrepreneurs and professionals deal with problems like procrastination, motivation, and productivity, overcome stress, fear and a lack of confidence, and gain clarity, get organised and take action.
I specialise in the psychology of achievement, development and wellbeing. Everything I do is designed to help people move forward. To create and build better lives, better companies, better communities and a better world.
Influenced by numerous psychological schools of thought I use evidence-based methodologies such as Cognitive Behavioural Coaching, Personality Assessment, Motivational Interviewing and Values Analysis in my individual coaching work, talks and workshops.
I help clients and my workshop attendees better understand themselves, their wants, needs and goals, and to better understand and address what's getting in the way of progress.
I am full member of the Psychological Society of Ireland (PSI) and studied psychology at undergraduate level in Trinity College Dublin, receiving an MA in Applied Coaching & Positive Psychology from University College Cork. I am recently published researcher and my research interests include organisational culture and how best to disseminate positive psychology interventions. I am also an active member of Ireland's coaching psychology community, being a committee member of the Psychological Society of Ireland's (PSI) Coaching Psychology Special Interest Group, and the Dublin City Coaching Circle. I'm also proud to announce the recent launch of my coaching and performance practice at jaysonmoran.com
Youtube Channel (see some of my shorter previous talks)
Practical Psychology Meetup - future free events from me and other psychologists