Location
Y25 K4V9
the burrow
ballyellis
Y25 K4V9 gorey
Ireland
Pranic Healing Level 1 with Martin Shannon
About this event
What Is a Pranic Healing Level 1 Course?
This is the foundational course in the Pranic Healing curriculum. It is also known as Basic Pranic Healing. This course is required to begin your journey in Pranic Healing.
Once you learn the 7 Steps in Pranic Healing, the functions of 11 major energy centers (chakras), techniques to rapidly clean and energize these centers and the aura, you can create and maintain improved health and vibrant well-being. Did we mention that you can complete this workshop in only 2 days?
In MCKS Pranic Healing–Level 1, you learn the basics of working with your energy body. You learn to feel the energy (scan) and clear away all congested energy (sweep). Then after thorough cleansing, you can then energize any areas in your aura that have a pranic deficiency.
The Level 1 course begins by learning to activate the energy centres, or "chakras," in the centre of your hands. This allows you to become very sensitive to prana and the energy body.The Pranic Healing courses are "experiential," which means you learn by actually performing the techniques and exercises in class – on yourself and others. During class, all the principles will be explained thoroughly, and you will practice the techniques.
After the course you should be able to:*Know energetic anatomy, including 11 major chakras and their physical functions*Assess the affected chakras and parts of the aura through scanning, that is a simple and powerful technique to feel the aura*Apply healing on yourself and others using step-by-step protocols*Provide distant healing in cases where the client is not physically available*Apply energetic hygiene by cutting the energy link between you and the client after each session to avoid contamination*Improve a wide range of physical ailments, including, but not limited to headaches, heart ailments, gastrointestinal disorders and pains*Do The Meditation on Twin Hearts for inner and outer peace and spiritual illumination.
Basic Pranic Healing is designed for everyone. It introduces methods of healthy living. People from all walks of life worldwide have learned and benefited from Pranic Healing. You can be one of them!
Early Bird Discounted Course Fees: €300
(1 week prior to course)
Regular Fees are €340
Pranic Healers Review Rate: €150
Course times:
Saturday 9.30am - 5pm
Sunday 9.30am - 630pm
Register:https://tinyurl.com/h8dtunv4
For more information
Email: events@pranichealinginireland.com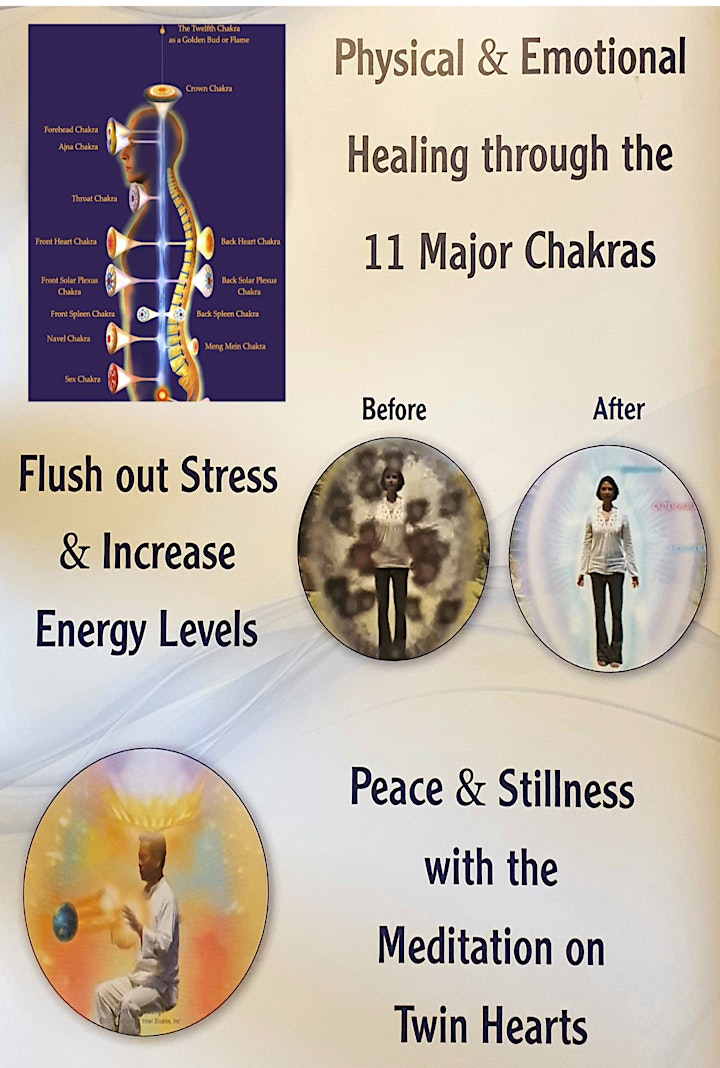 Coming from its name, Pranic Healing is a therapy in which the practitioner uses energy or life force to balance the bodily functions and thereby improve health. Its influence is not confined to improving physical health, but includes many aspects of life including relationships, finances and self-actualization.