About this Event
First impressions are vital - perceptions are formed less than a second after an encounter and linger far beyond this first meeting. Often, a head shot serves as a potential client or employers first impression of your work. A bad or outdated head shot can cost you precious opportunities. What message is your head shot sending?
Barbara Franzoni, founder of Copped On Digital Media, can revitalize your business with a new, on-brand professional head shot. Space is limited, so sign up while you can!
Please arrive for your head shot on time; we cannot guarantee that there will be time to make up missed time slots.
What's Included
-4 professional head shots
-12 digital copies, provided in Hi-resolution one week after the photo shoot, comprised of
the 4 head shots
1 retouched colour copy of each head shot
1 retouched B/W copy of each head shot
Digital copies can be used to print high quality images; alternatively, printed copies can be requested at additional cost.
About the Photographer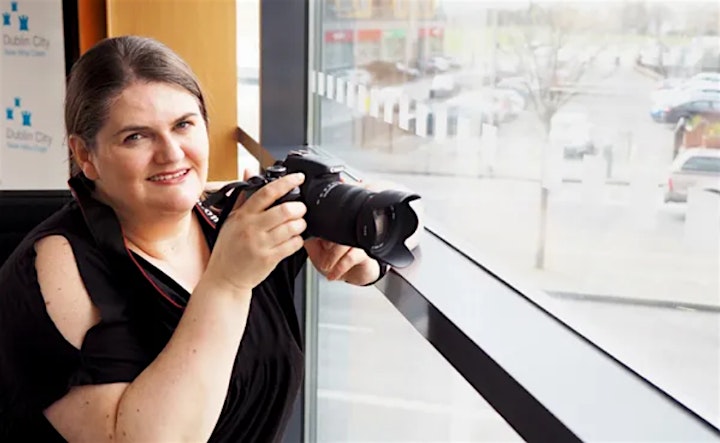 Barbara Franzoni is the founder of Copped On Digital Media which is a business that specialises in visual storytelling and credible online presence. Along with her enormous passion for design and branding, she has a first-class honours degree in Creative Digital Media, a professional diploma from the Digital Marketing Institute and certification from The Marketing Institute of Ireland. Barbara has also won two hackathons and is a regular contributor to Irish Tech News.
Utilising both new technology and old, Barbara's unique combination of skills help clients to define and convey their message in print, video or web. Her mantra is to present a consistent and unified message across your entire brand, whether it's your logo, profile pictures or mission statement. Barbara draws from experience in film-making, web and graphic design to advise on all areas of digital marketing, from defining logos or creating promotional videos, to shaping up that website and social media presence.
Connect with Barbara at -
Twitter: @CoppedOnDM
Facebook: https://www.facebook.com/CoppedOnDM
LinkedIn: https://www.linkedin.com/in/barbaraflynnfranzoni/
Instagram: @coppedon
Who is this event for?
All professionals can benefit from a good headshot. However, a new headshot would be particularly valuable for those who:
-Have no professional headshot
-Have not recently updated their headshot
-Currently use a poor quality or misrepresentative headshot
Date
8th of November
What are my transport/parking options for getting to and from the event?
This event will be held at Pine Hub as a part of the Entrepreneurs Toolkit program. Directions on how to get to Pine Hub can be found at https://pine-hub.com/location-1.
Is there free parking?
We have free visitor parking beside the plaza and also allocated parking spaces for Suite 10.
How to contact the organizer?
Email - info@pine-hub.com
Telephone - 015252101
*At the event, attendees will be asked to sign in with their name, business name and email. This information will only be used to provide attendees with post-event materials and correspondence (i.e. headshots, relevant links). This information will not be shared with any third parties without explicit consent of the attendee. Attendees may chose not to provide some or all of this information, and may request not to receive any post-event correspondence by contacting Pine Hub.
**Entrepreneurs Toolkit events may be recorded and photographed to be shared across Pine Hub's social media accounts. No attendees will be named in these images without the attendee's consent. Any attendee not wishing to appear in photographs or film may request not to have their image shared by contacting Pine Hub.